Good news for thrifty brides to be: the flea market is full of vintage finds you can use to decorate your wedding on a budget. Now that spring has finally sprung, and it's garage sale (and wedding) season, get out there and score some adorable second-hand pieces!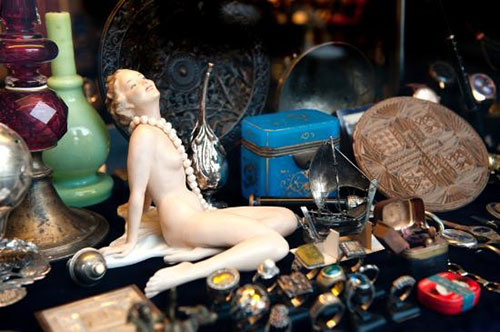 Here are 11 flea market finds you can easily incorporate into your wedding décor:
1. Typewriter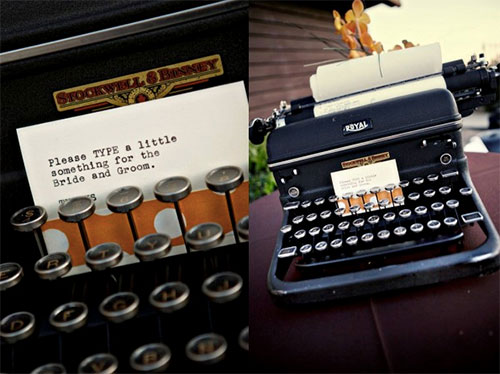 If you're lucky enough to find a working typewriter, you'll have a creative guest book that people will be lining up to use!
2. Mismatched China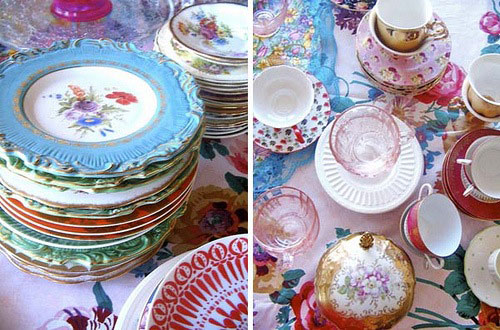 Why spend a fortune on matching dinnerware when you're only going to use it for one meal?
3. Cake Stands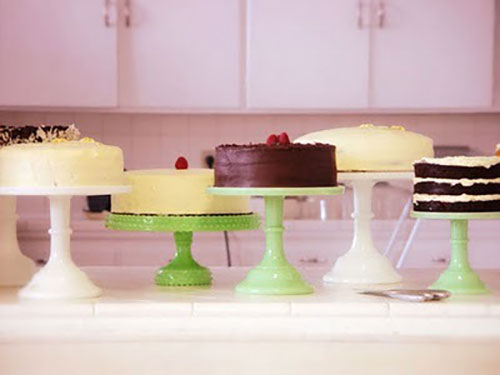 Beautiful cake stands are like cats, once you have one, it's only a matter of time before they take over your home. Luckily, that means you can serve multiple cakes at your wedding.
4. Vintage Suitcase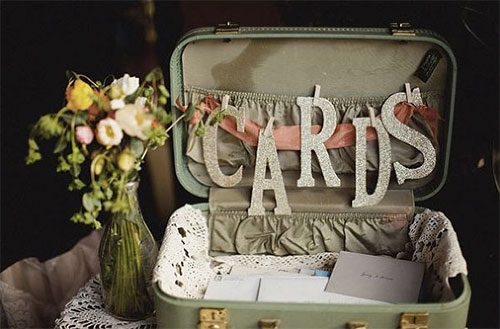 Keep your well wishes in one place with a stylish vintage suitcase. Bonus: you can use it again as honeymoon luggage!
5. Dresser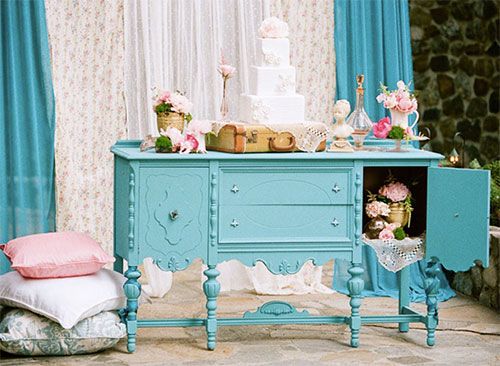 You wouldn't think you'd need an antique armoire or dresser for your wedding décor, but for outdoor receptions, they're a great way to display desserts, presents, or the open bar!
6. Antique Vases and Bottles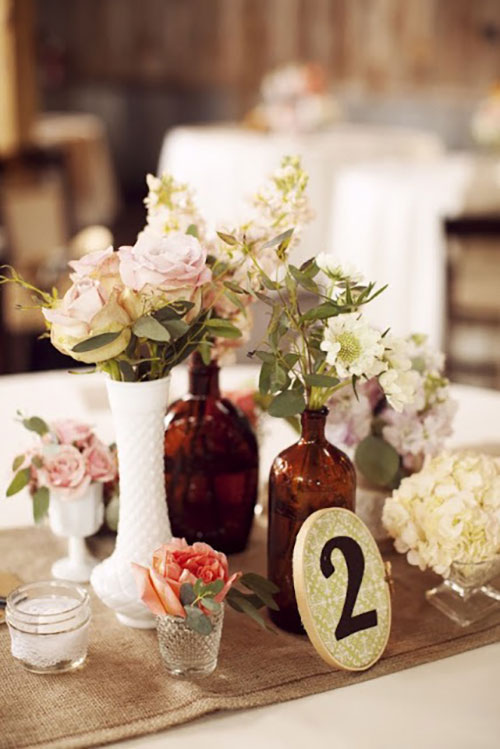 Stick a flower in an antique milk glass vase and you have an elegant centerpiece that costs next to nothing!
7. Crates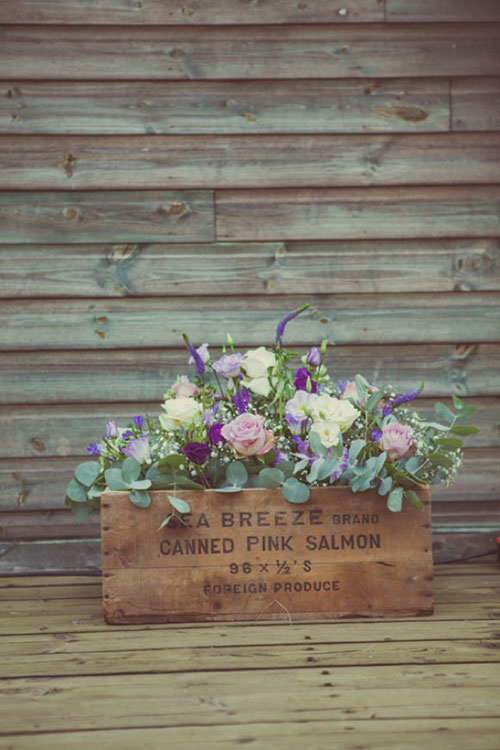 Crates, they're just like cardboard boxes... but they're 100% more elegant.
8. Old Books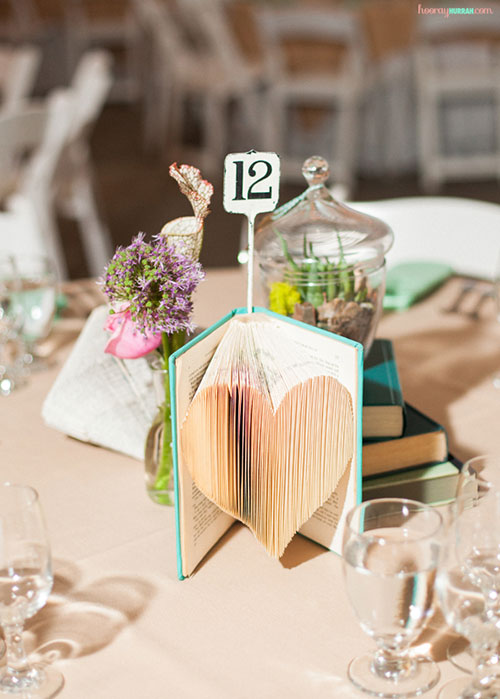 Old books can be decoration, or welcome entertainment for the guest stuck at the boring table.
9. Scrabble Tiles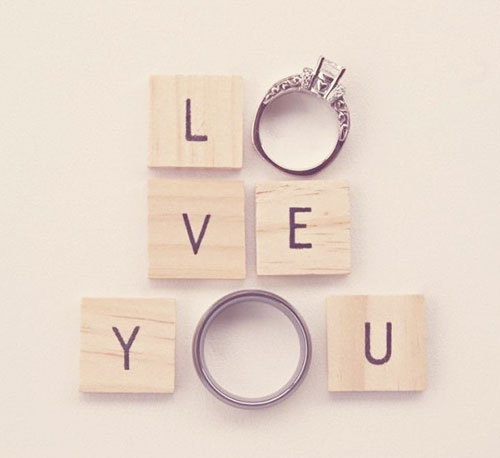 Scrabble tiles are a cutesy touch that can be used for place cards, food labels, or entertainment at the kid's table.
10. Antique Tins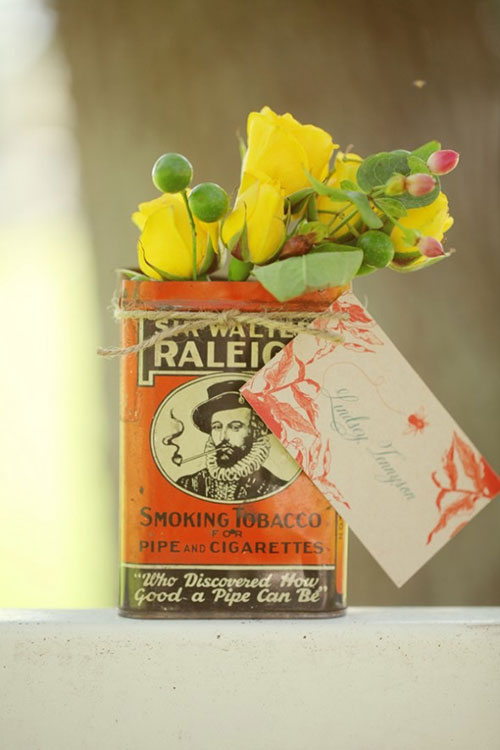 Fill little tins with flowers and give them to guests for a favor they'll be able to treasure forever... with little cost to you!
11. Costume Jewelry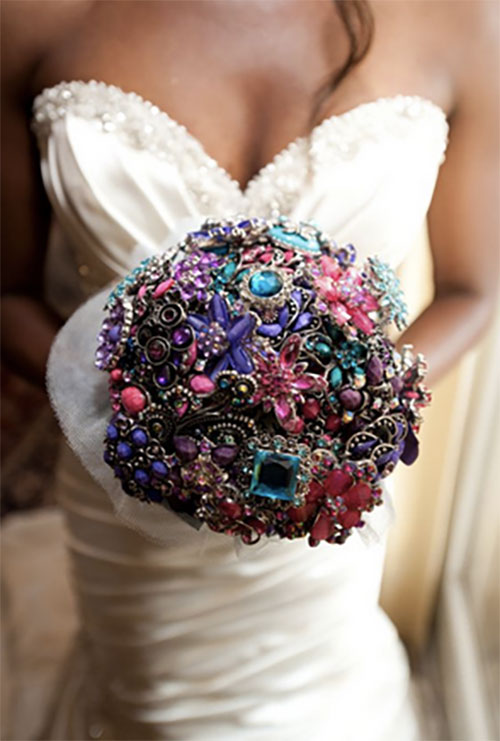 Give out vintage costume jewelry to your bridesmaids for beautiful thank you gifts that won't put you in debt.
Alternatively, you can fashion antique brooches into a flowerless bouquet:
If you're swooning over these vintage finds, get yourself to the flea market, post haste!
Photo Attribution: