The average cost of a wedding dress in the United States is $1,100. But anyone who's ever seen Say Yes to the Dress knows the perfect wedding outfit can cost much, much more. That price tag is totally worth it though, when you saunter down the aisle and everyone looks at you like this:
After spending so much time and money on a dress you'll only wear once, why buy a SECOND dress?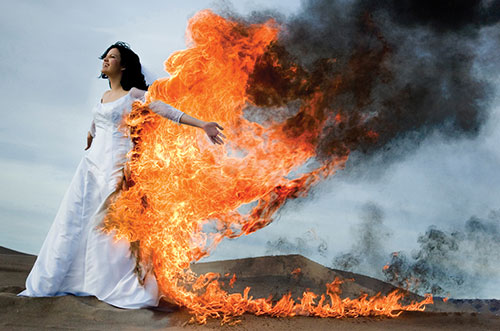 Image Source: Orlando Magazine
So many brides are purchasing a mid-reception wardrobe change that designers have started to market whole new lines of "Cake Cutting" dresses: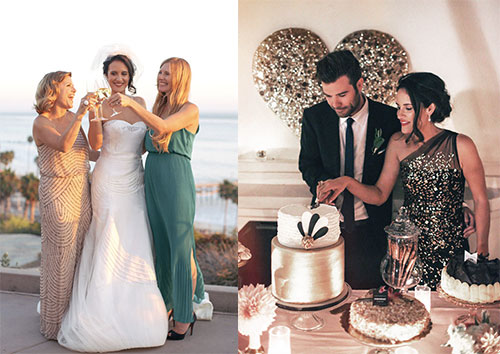 Image Source: 100 Layer Cake
There are ways you can switch up your wedding day look without feeling like you've broken the bank. Whether it's for the sake of style, comfort, or you just want to keep everyone on their toes, here are some alternatives to buying a whole new reception dress.
1. Convertible Wedding Dress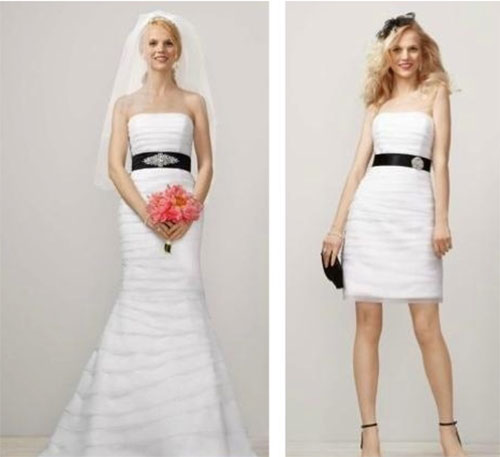 Image Source: Indulgy
You can make like Cinderella and completely transform your dress with just a twirl. Only this time, you're stripping away the ball gown for a hot new look.
2. Shirt & Skirt Combo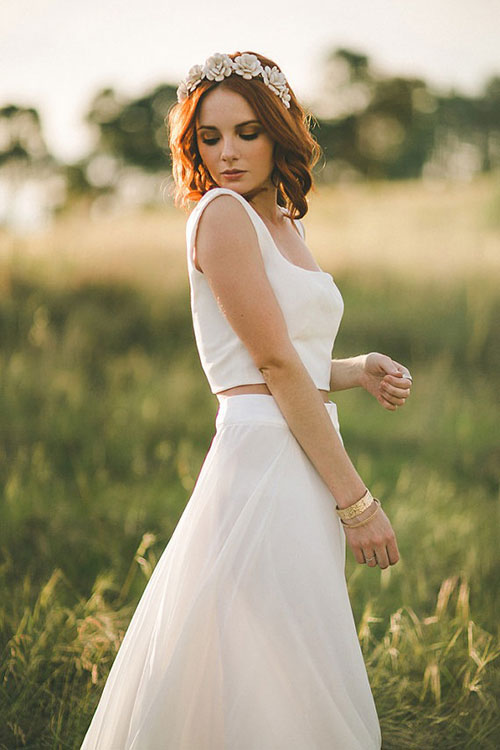 Image Source: Etsy
Since they're separates, you can mix and match your wedding day whites with colored pieces to create dozens of new outfits. Who says you'll never wear your "dress" again?
3. A Cape! (They're not just for super heroes anymore.)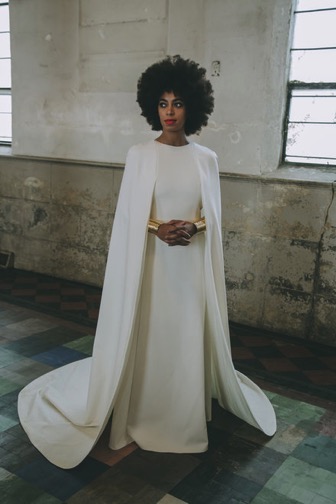 Image Source: Vogue
What's going on under that cape? Your guests will have to wait until the reception to find out!
4. Hair Change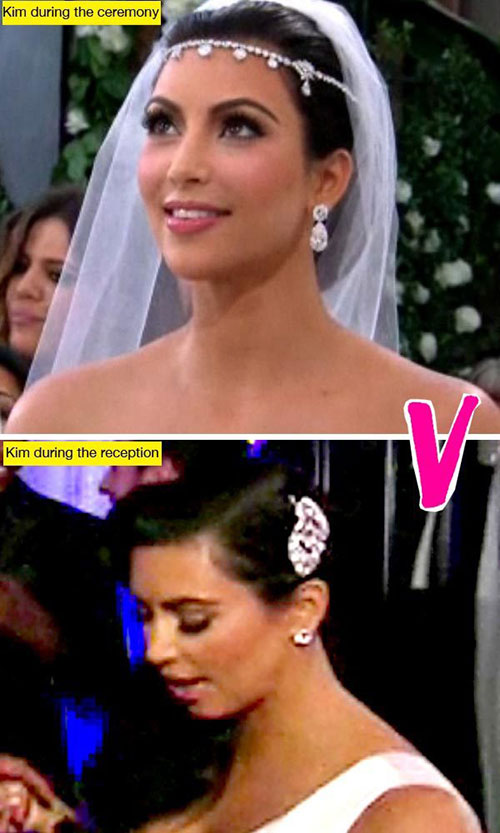 Image Source: PMC Hollywood Life
If you started with your hair up, let it down! Or vice versa! It's an easy way to change your look without having to get out of your dream dress.
5. Cover Up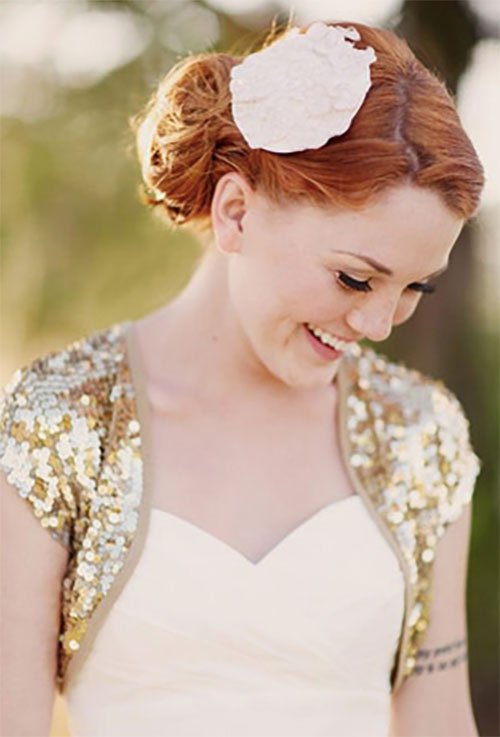 Image Source: One Fab Day
Add a sequined shrug to shake up your wedding day look and add some celebratory sparkle.
There's nothing wrong with wanting to wow with a new look at your reception. Luckily, there are ways to do that without ever having to get out of your dream wedding dress (until the wedding night, RIGHT LADIES?)