Last week, the Internet was buzzing about a life-sized chocolate sculpture of Benedict Cumberbatch: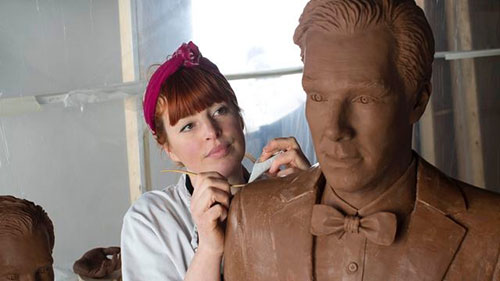 Image Source: AV Club
This 88-pound hunk of Belgian chocolate got us thinking; if super fans could create this delicious Sherlock homage, what could they do with wedding cake?
Here are 13 amazing wedding cakes that show how for some couples, fandoms really take the cake:
1. The Nightmare Before Christmas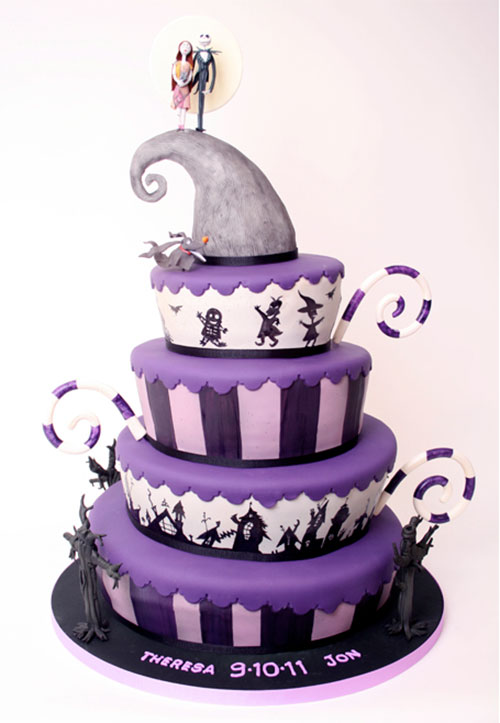 Image Source: Charm City Cakes
This masterpiece, created by the geniuses at Charm City Cakes, is a colorful and whimsical homage to the cult Tim Burton movie. Although after seeing what Jack the Pumpkin King did to Christmas, we're kind of nervous to see what he'd do to a wedding!
2. The Wizard of Oz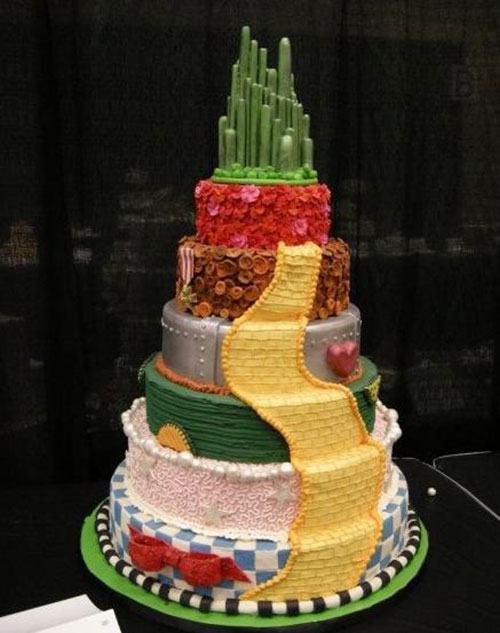 Image Source: Foodista
To get this stunning layered cake, you simply have to click your heels three times and you'll find yourself at the best bakery in Munchkin Land.
3. Over the Rainbow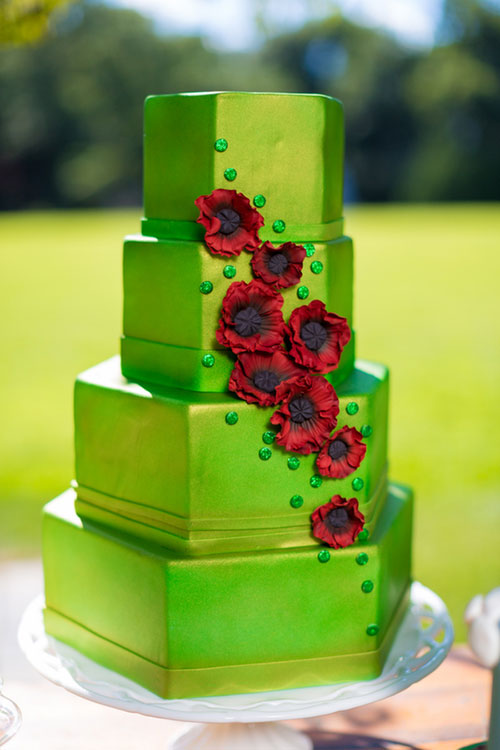 Image Source: Inspired by This
For a more subtle homage to the Emerald City, check out this witchy green cake covered in poppies. Just make sure you don't fall asleep when you cut into this beauty.
4. Game of Thrones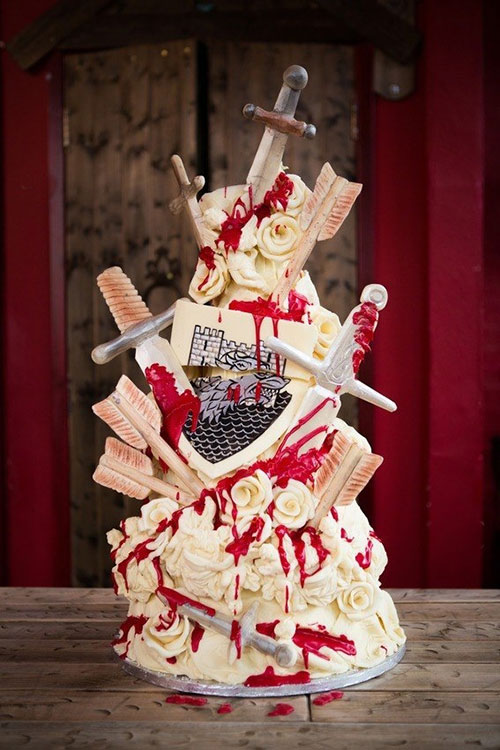 Image Source: Choccy Woccy
Have the red wedding of your dreams with this blood-soaked cake created by British chocolatier Choccywoccydoodah. (Yes, that's really their name!)
5. Doctor Who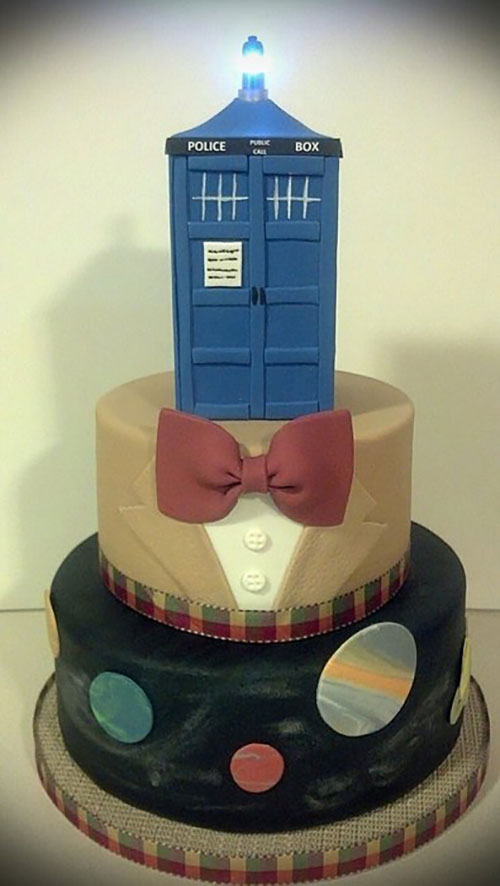 Image Source: Belle Memorie
This Doctor Who inspired wedding cake will be almost as well dressed as you are!
6. The Little Mermaid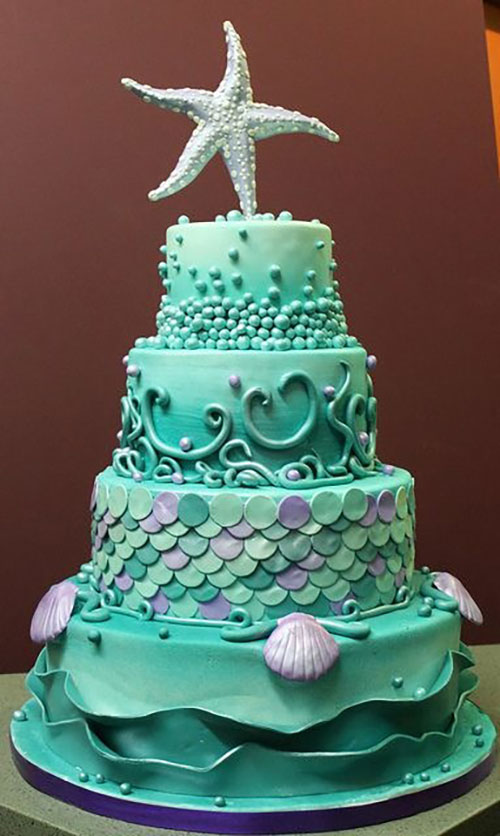 Image Source: Flickr
Go under the sea with this incredibly detailed oceanic cake. Just try not to think about the fact that mer-people probably don't eat baked goods.
7. The Hunger Games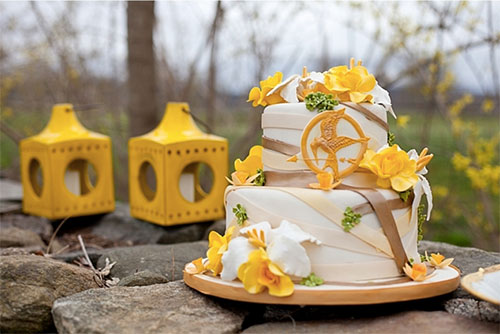 Image Source: Caroline Frost Photography
May the odds be ever in your favor with this lovely Hunger Games cake. (Who knew that "lovely" and "Hunger Games" could be in the same sentence together?)
8. The Lord of the Rings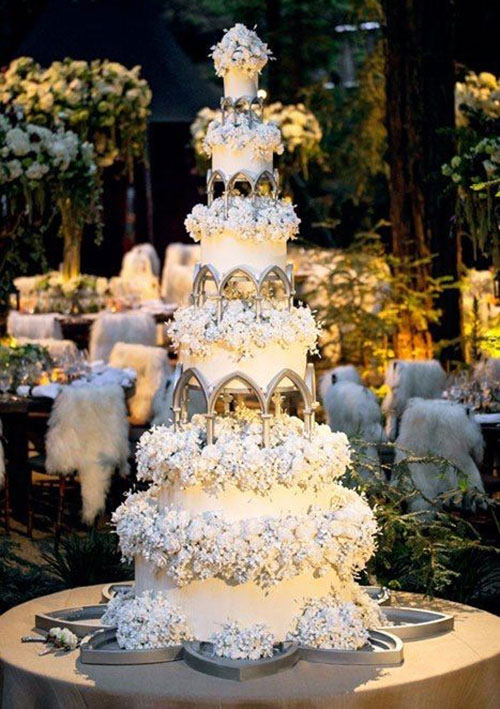 Image Source: Colin Cowie Weddings
In the world of LOTR themed wedding cakes (and believe us, there are a lot), this is the one cake to rule them all.
9. Star Wars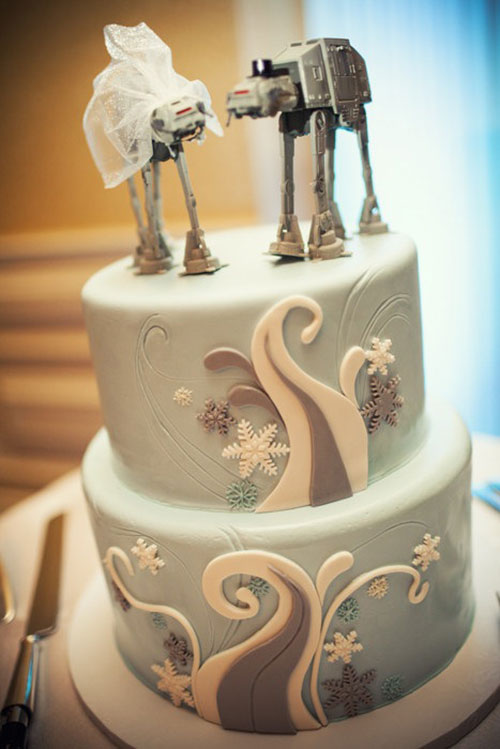 Image Source: When Geeks Wed
AT-AT Walkers have never looked so cute!
10. Wonder Woman and Captain America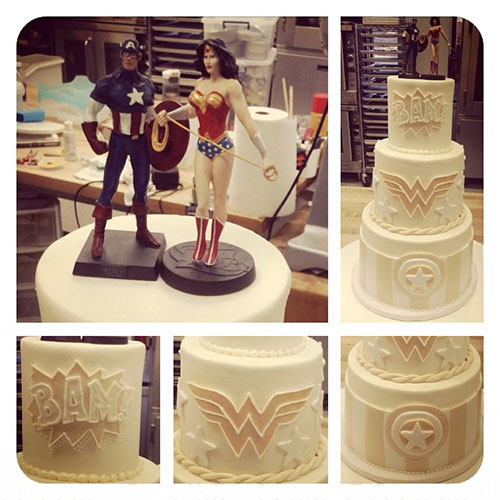 Image Source: When Geeks Wed
DC and Marvel come together with a BAM! in this crossover wedding cake.
11. Harry Potter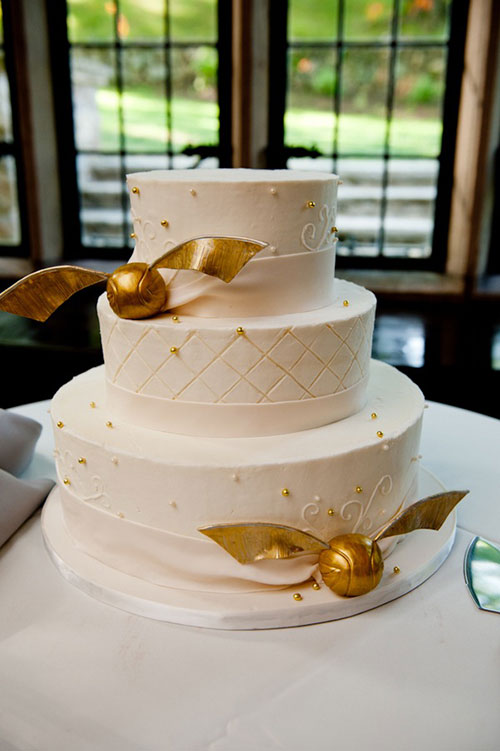 Image Source: Pinterest
Looks like you've found the snitch AND you've found true love!
12. Nintendo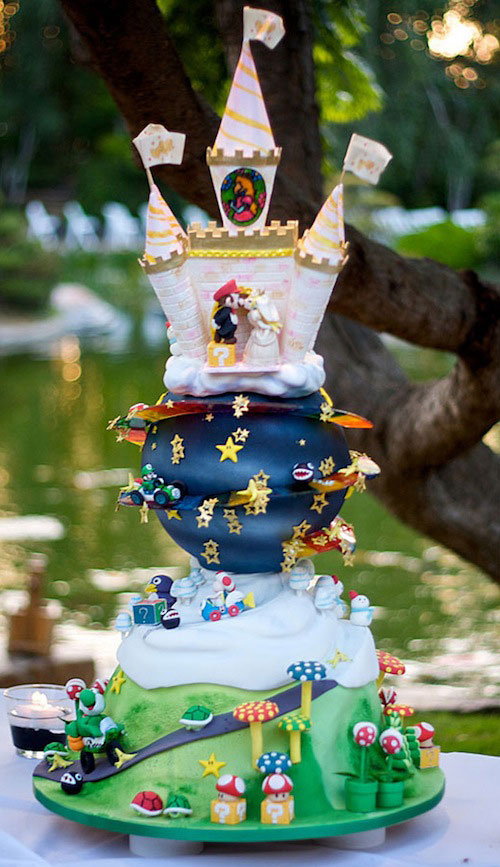 Image Source: Technabob
The whole universe of Nintendo characters play Mario Kart all over this awesome tiered cake.
13. Ghostbusters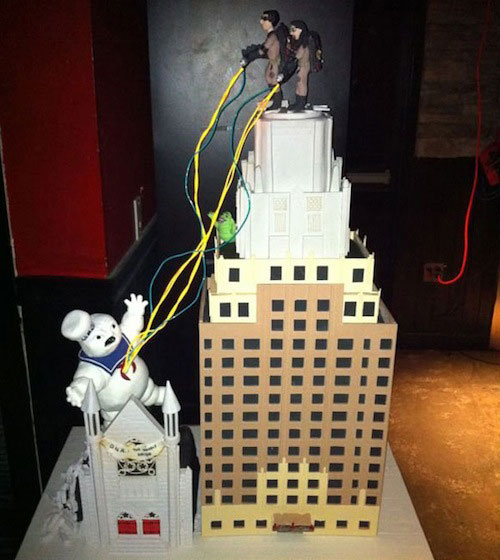 Image Source: Technabob
You think you can crash this wedding, Stay Puft Marshmallow Man? Think again, buddy!
From Potterheads to Whovians, you'll be sure to find a perfect wedding cake, no matter what your fandom!