Chevron, for any confused readers, is not just a gas station: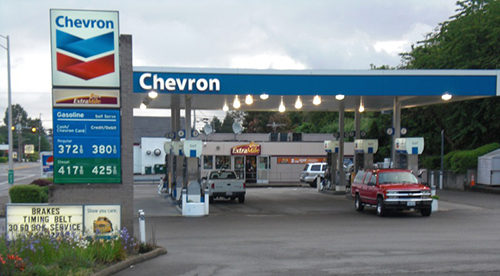 It's actually the very familiar zig-zag pattern currently found on about 90% of this season's wedding invitations, cakes, and decorations.
Here's the pattern on a Save the Date: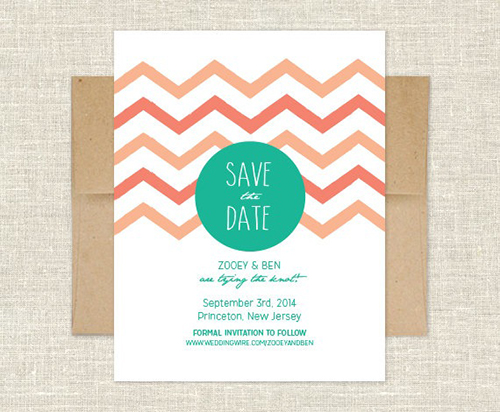 And here's the same pattern on a cake: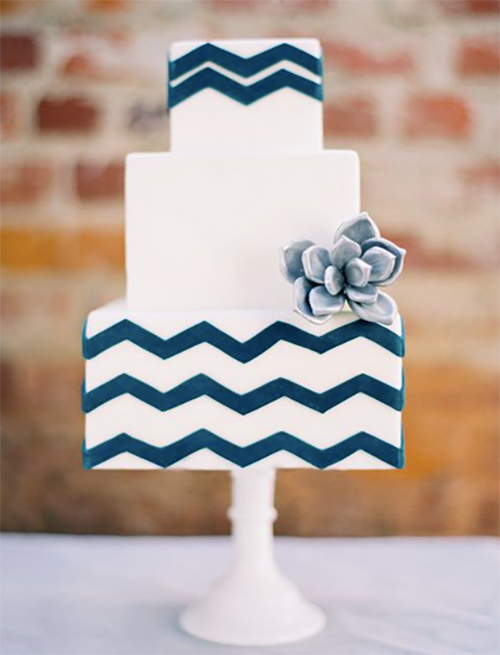 The chevron mania doesn't end there. The pattern can be found on everything, from table runners to dress patterns.
With all those zigzagging stripes out there, it's enough to make a bride to be dizzy!
Here are a few other patterned alternatives to cover your wedding with:
1. Polka Dots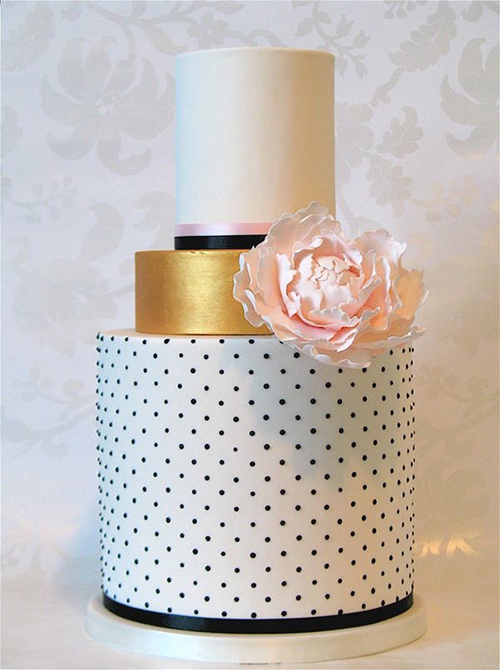 This pattern has been Minnie Mouse's favorite for YEARS. Why shouldn't it be yours, too?
2. Fleur de Lis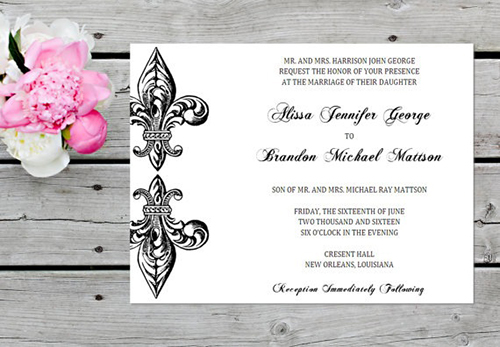 The perfect pattern to celebrate your inner Frenchman (or Saints fan!)
3. Flowers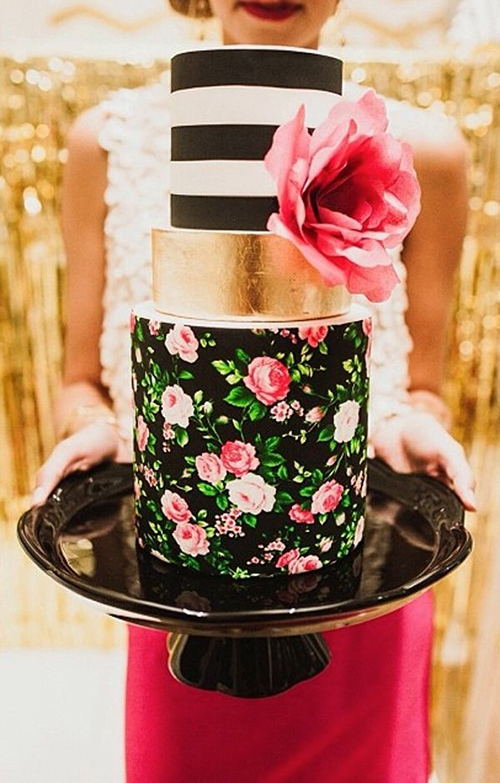 Floral prints: not just for grandma's living room curtains any more!
4. Geometry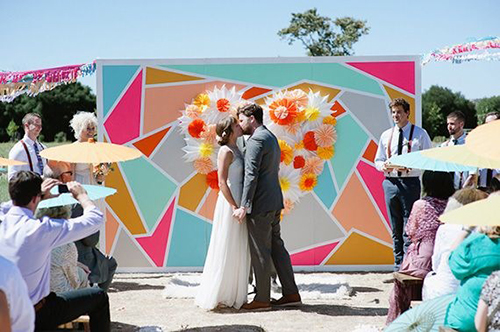 There's a whole world of geometrical patterns for you to play with!
5. Plaid!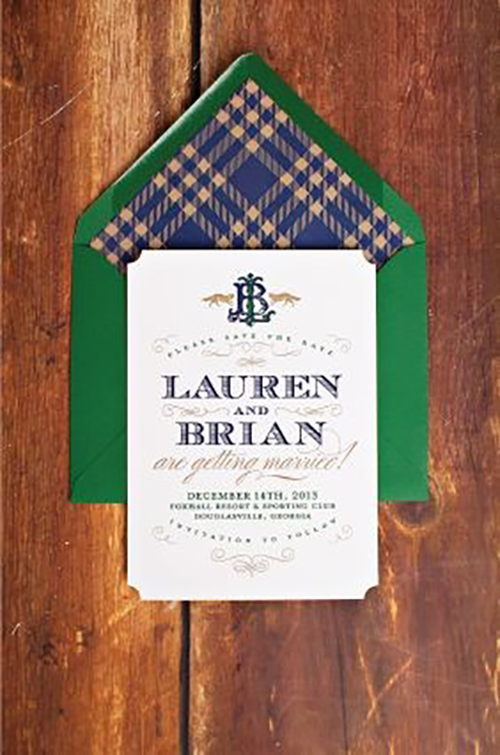 Where grunge meets the Scottish moors!
6. Curves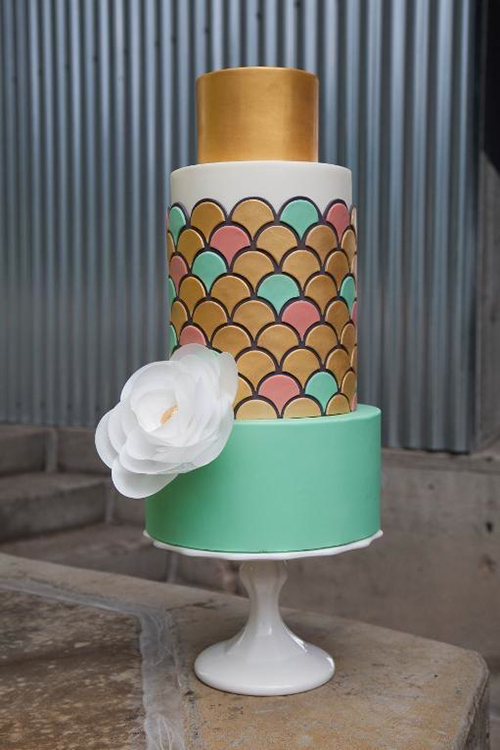 For a curvalicious wedding reception.
7. Arrows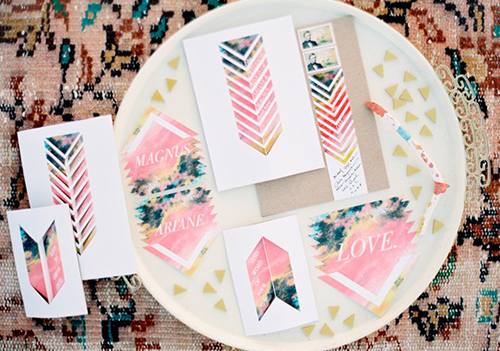 If it's good enough for Katniss, it's good enough for – wait, does that kind of look like chevron?
8. Zigzags.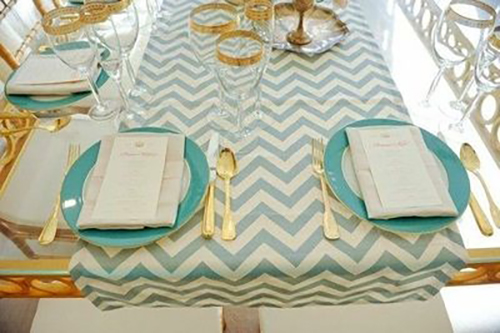 Ahhh! Tricked again by chevron!!
9. THIS MEANS WAR, CHEVRON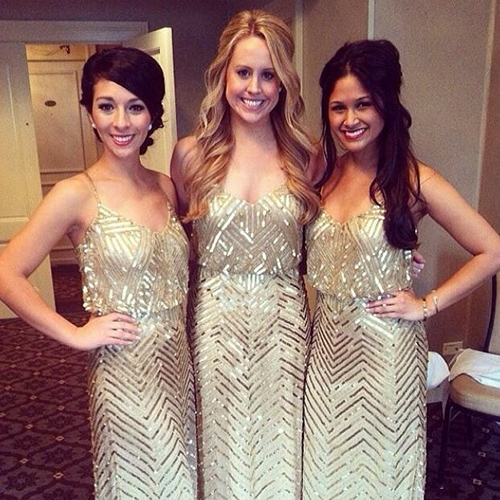 NOOOOOO! THEY GOT THE BRIDESMAIDS TOO!
Looks like there's just no getting away from the evils of chevron.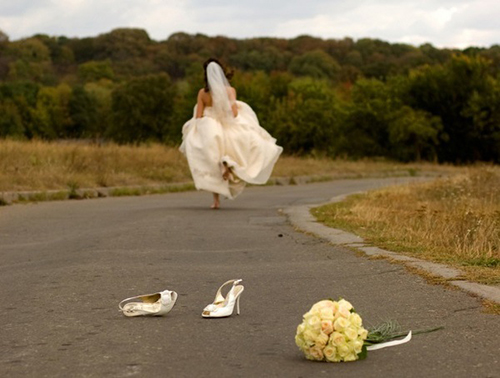 ... RUN, BRIDE-TO-BE! RUUUUUUN!
Photo Attributions: