Did you spend your first date ogling the latest models at the Ford dealership? When you got engaged, was it on the back of a pick up truck? Love your rig almost as much as you love each other? For couples that enjoy sitting high up in the cab together, why not incorporate your truck obsession into your wedding?
Here are 9 ways to add a little horsepower to your special day:
1. Vintage Vittles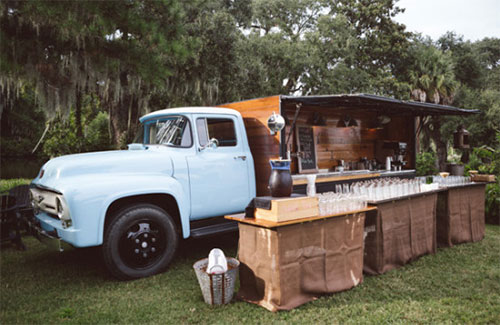 While food trucks are now popular wedding staples, we've never seen one as quite as beautiful as this Robin Egg's blue pizza and beer truck from Coastal Crust.
2. Country Roads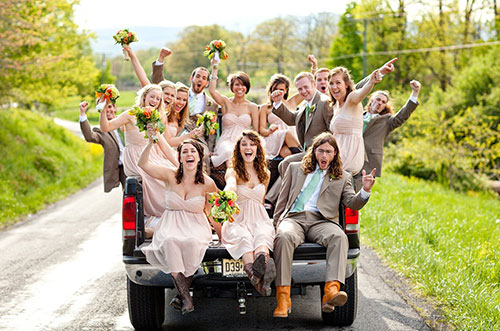 If your bridal party is sick of doing one of those typical poses, stick them on the back of your rig for a fun photo!
3. Bed, Bath and Beyond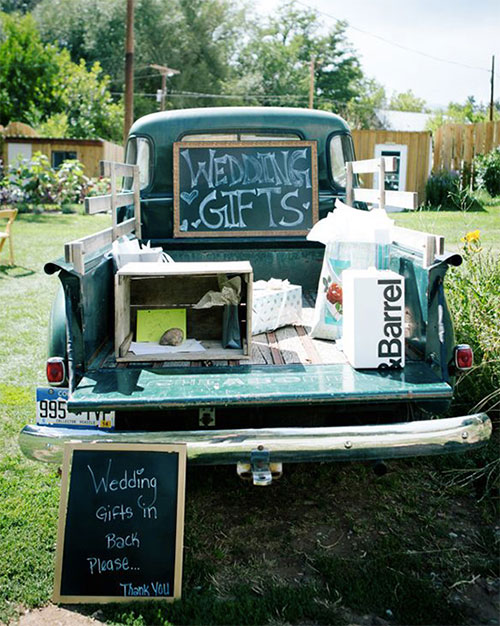 This wedding gift display is adorable and handy, too. No need to haul heavy blenders out of the reception hall now!
4. Cab Cake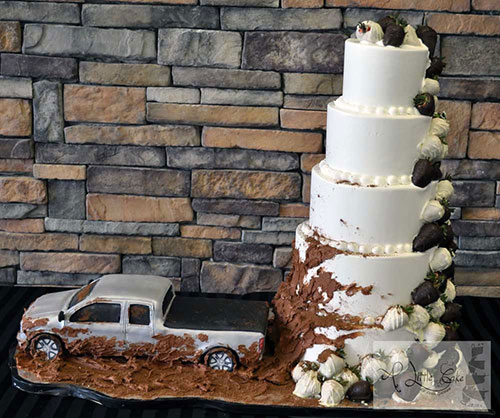 This is why you need mud flaps.
5. Chevy Bevvy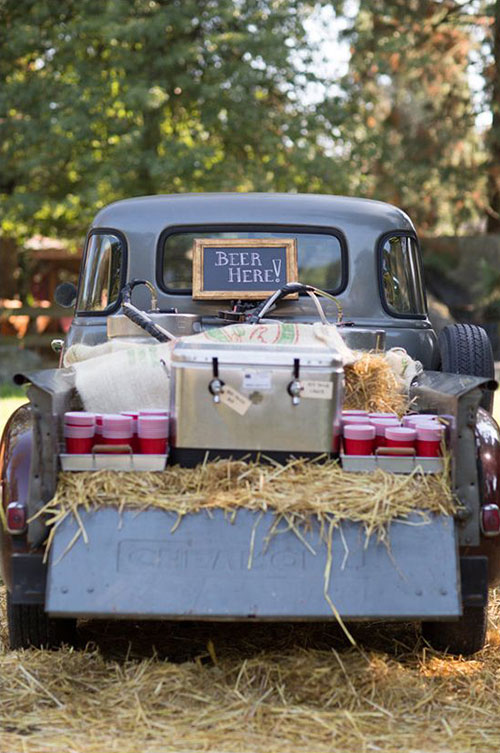 Has there ever been anything more beautiful than a mobile bar?
6. Truck Bed Head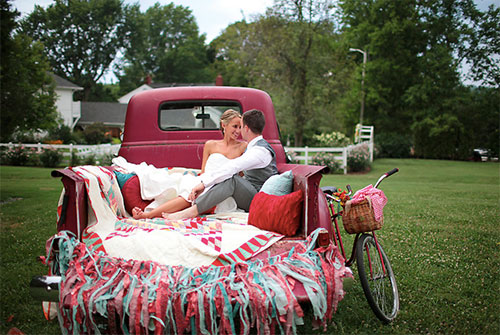 If you're tired from all that dancing, make yourself a comfortable little hideaway.
7. By the Power Invested in My Truck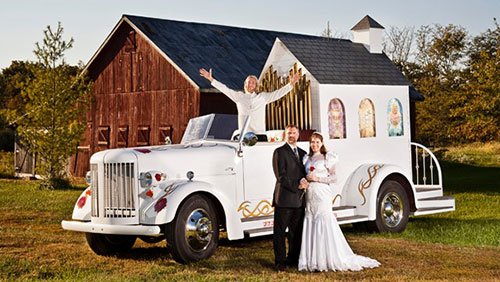 True truck lovers can get married on the "world's fastest chapel." Reverend Darrell Best made it into the Guinness Book of World Records for converting his vintage vehicle into this church on wheels.
8. Gorgeous Getaway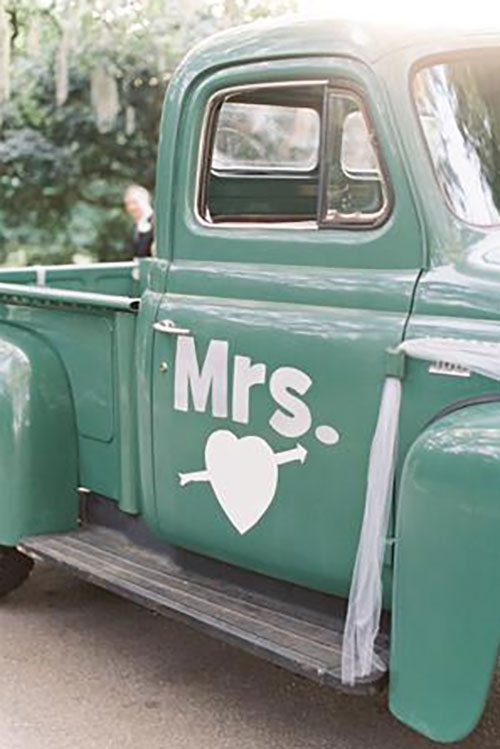 Everyone will by honking for the bride and groom riding in this charming getaway truck!
9. Flower Bed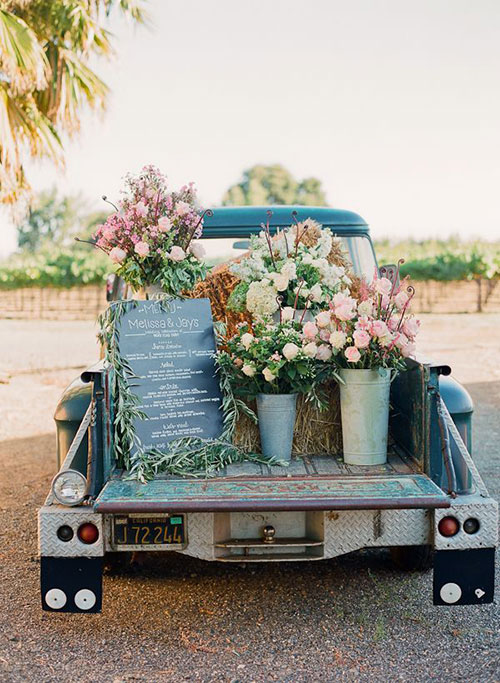 From food to flowers, is there anything that doesn't look great when it's displayed on a truck bed?
Bonus!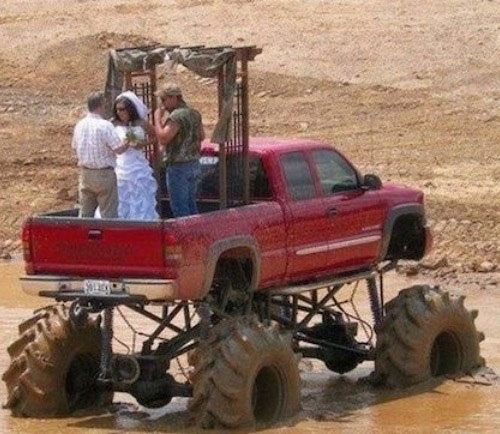 If your love for your vehicle reaches gargantuan proportions, you could just get married in the middle of a monster truck rally!
When you're the kind of couple that can't wait to hit the open road, there are tons of ways to have a trucking amazing wedding.
Photo Attributions: