Have a Wild West Wedding in this Storied Ghost Town
Rockabillies and retro lovers rejoice! We've found the perfect wedding locale for you—a little southwestern ghost town that's been virtually untouched since 1975.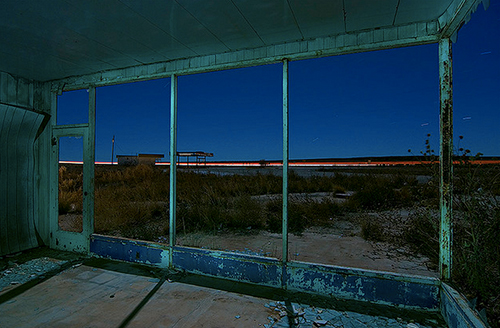 Image Source: Flickr
Straddling the border of Texas and New Mexico, Glenrio is an abandoned railroad town that used to be a popular stop on Route 66. Described as a "flash of neon in the desert," Glenrio had the only diner and gas station for miles and miles. When the highway shut down, the town (which only ever had a population of about 30) shut down too.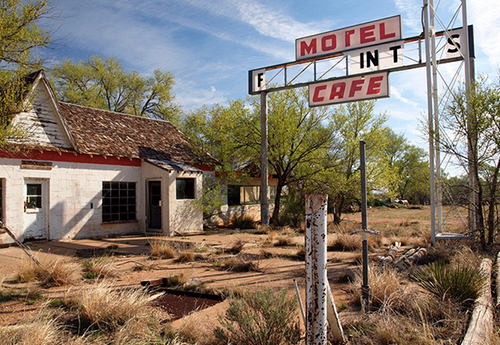 Image Source: Flickr
What's left is a wild west wonderland. The gas station makes the perfect altar, with its rows of colorful antique pumps. Have a photo shoot outside of the Little Juarez Café, a burger joint that's full of retro curves and burned out neon bulbs. Put on your cowboy boots and have a country line dance in front of the old motel. Catch a tumbleweed and use it as a bouquet.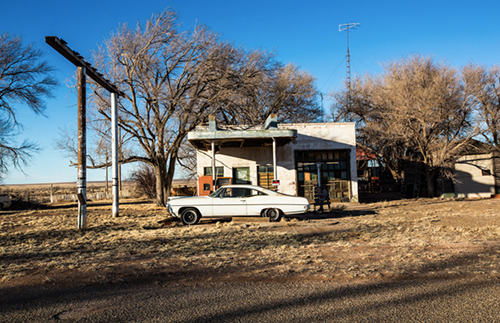 Image Source: gonewiththewynns.com
If you have little ones at the ceremony, let them know that the abandoned buildings in Glenrio were the inspiration for Radiator Springs in the Cars movie. Impress your grandma when you tell her that Henry Fonda's cute butt sat in the vinyl booths at the abandoned hamburger joint – the town was a filming location for The Grapes of Wrath in 1940.
Image Source: Flickr
While there is an official Glenrio Welcome Center, the town is almost always empty-- except for the wild dogs that sometimes pass through. Luckily, that means there's no one to stop you from having your Dustbowl Dance wedding.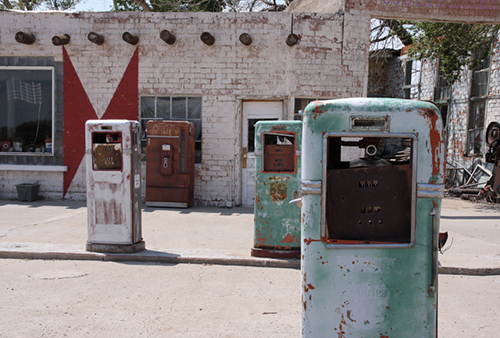 Image Source: roamingsparrow.wordpress.com
So gas up your hot rod and drive on out to the Glenrio Ghost town for a wedding that time forgot.