Chalkboard cakes are one of the season's biggest wedding trends that has to be seen to be believed. With the help of black fondant and powdered sugar "chalk," bakers are able to make cakes that can be written on, erased, and written on again!
Here are 11 wedding cakes that prove you don't have to be a school teacher in order to appreciate a beautifully lettered chalkboard:
1. Initially Yours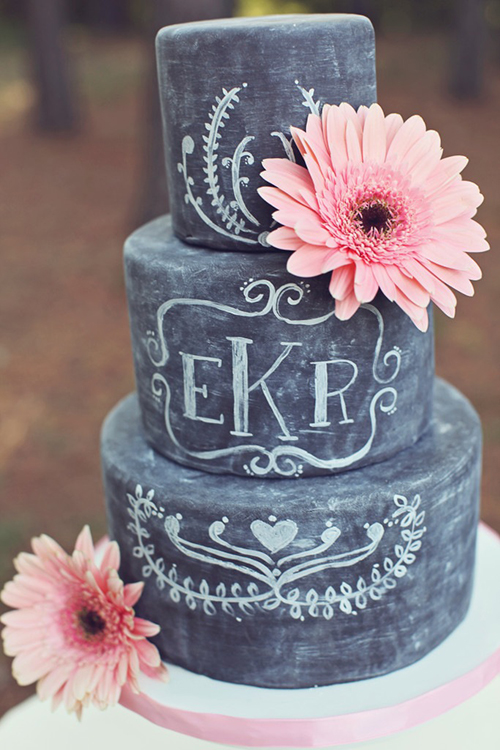 Having second thoughts about taking his last name? You can easily change your mind with this erasable canvas.
2. Back to the Drawing Board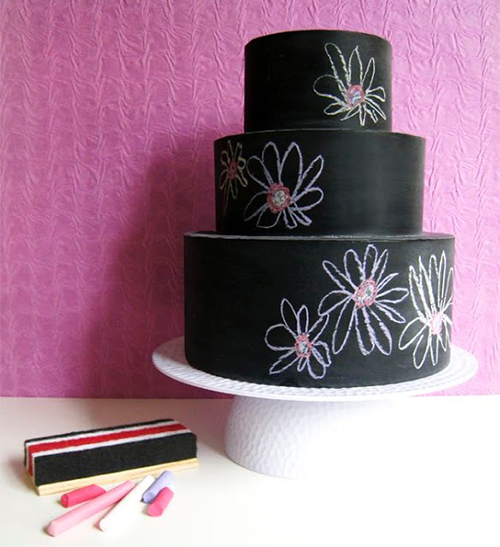 Place smaller chalkboard cakes on each table and let your guests make their own designs with their edible chalk!
3. Words of Love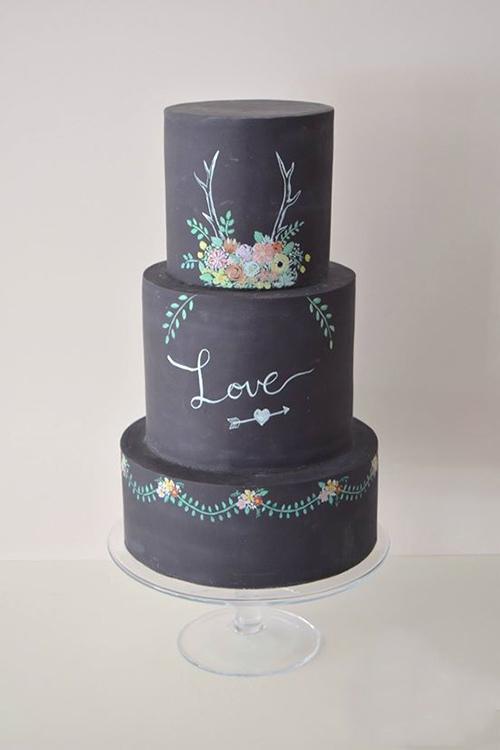 Intricate details really stand out against a black background.
4. A is for Amour!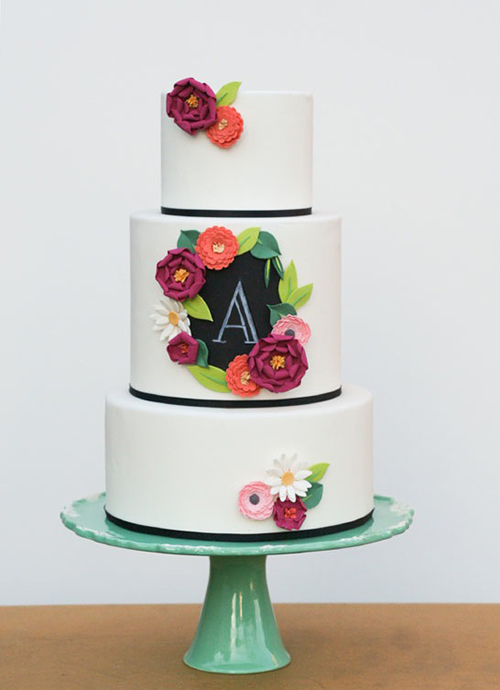 Not completely ready to give up that white wedding cake? Just "chalkify" one tier and make it the focal point of your sugary centerpiece.
5. These Cupcakes Taste a Little Chalky
The chalkboard effect also lends itself nicely to these adorable cupcakes. Put one at each place setting and let your guests find their personalized desserts!
6. Black and White and Floral All Over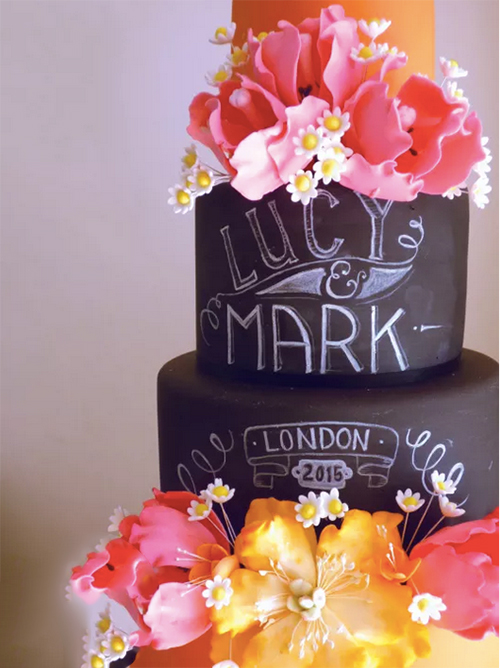 Of course, having a chalkboard cake doesn't mean you have to shy away from color!
7. Fall for This Chalkboard Cake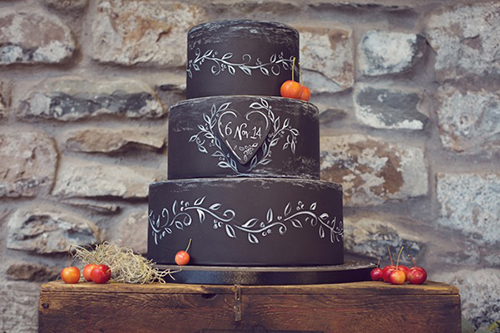 Chalkboard cakes can have a certain autumnal aesthetic.
8. Picture Perfect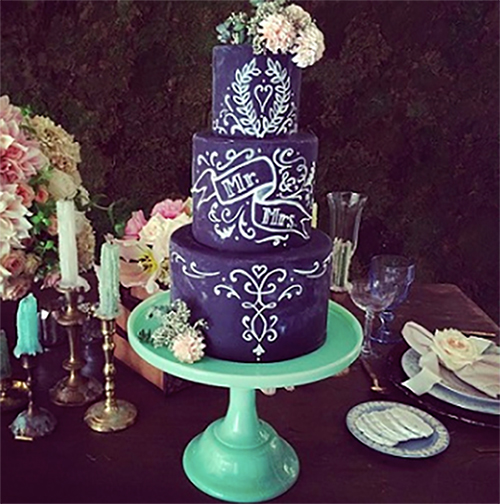 Everyone will be lining up to take their "Instagram-worthy" wedding cake shots.
9. Teacher's Pet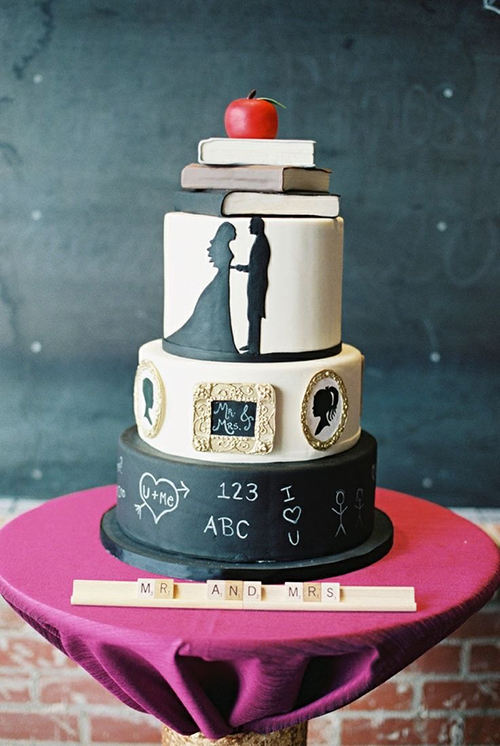 A chalkboard cake is a no-brainer if you both work in education (or maybe you had a professor/student thing going on, we won't judge.)
10. Chalk Outline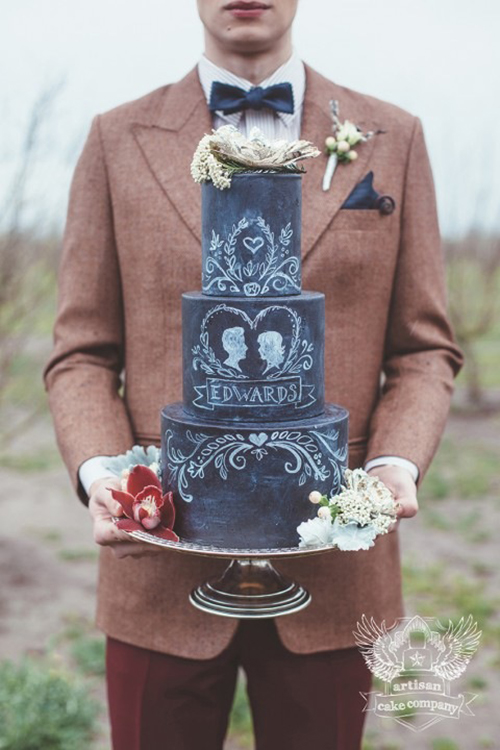 Hire an artist who can draw a perfect silhouette of the happy couple.
11. Chalk He(art)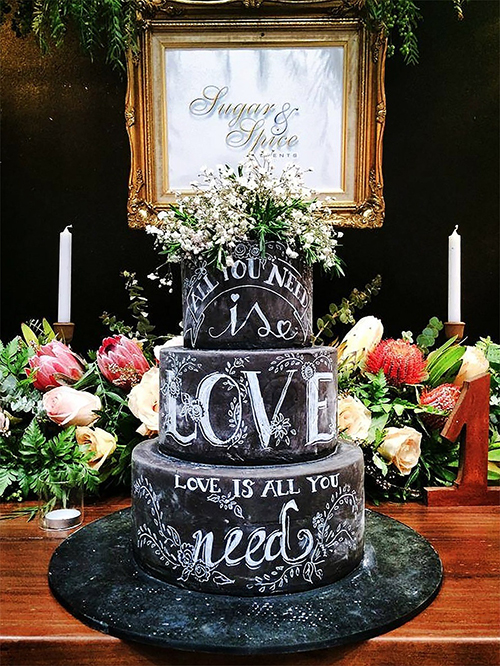 Love may be all you need, but a show stopping cake doesn't hurt, either.
Whether you're hoping for a simple cake or an intricate masterpiece, a chalkboard cake can be anything you'd like it to be. After all, it's a perfectly blank slate, just waiting to be filled with words of love!
Photo Attributions: