If you've ever seen the Lord of the Rings movies, you know that Hobbits can throw a killer party. Now You can have your very own Shire wedding in Hobbiton!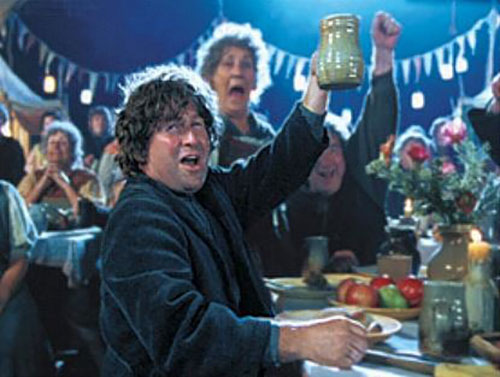 Image Source: Wikia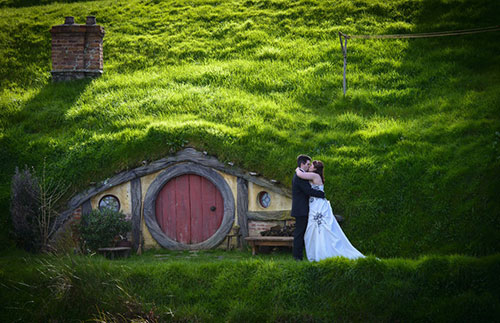 Image Source: Hobbiton Tours
While you can't actually travel to Middle Earth, you can get married on the New Zealand set that was built for Peter Jackson's Lord of the Rings and Hobbit films.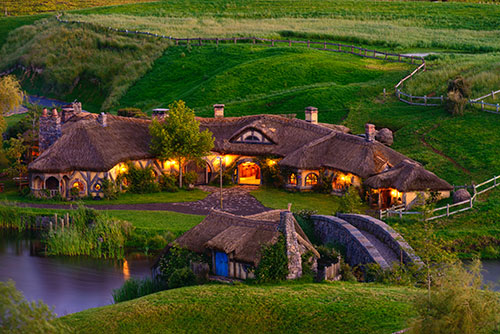 Image Source: Hobbiton Tours
Located in the beautiful Waikato countryside in Matamata, New Zealand, The Shire offers a breathtaking photo opportunities.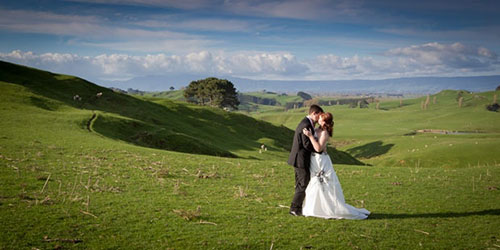 Image Source: Hobbiton Tours
For $6,000 you can rent the adorable village and say, "I do" in the same place where Frodo began his epic quest.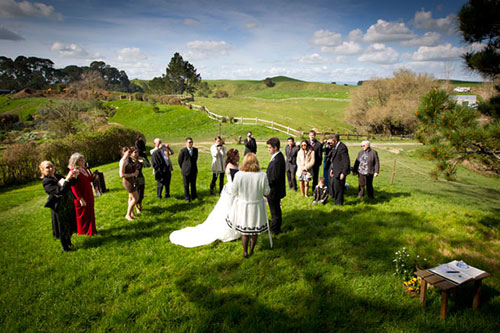 Image Source: Hobbiton Tours
You can have your reception in the party marquee or in a replica of The Green Dragon Inn, which is large enough to accommodate non-Hobbits: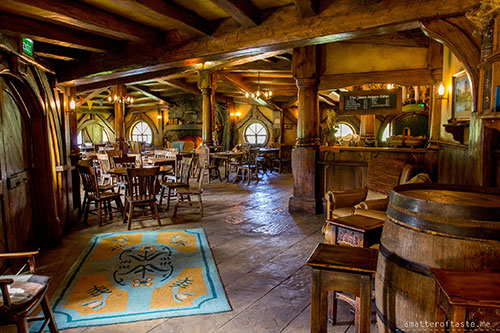 Image Source: A Matter of Taste
Also included is a catered meal comprised of "elvensies" and "second breakfasts." The bar taps flow with limitless cider and ale, so any dwarves in your bridal party will be well-satisfied.
For an extra grand, you can book an all-access two and a half hour photo shoot all around Hobbiton.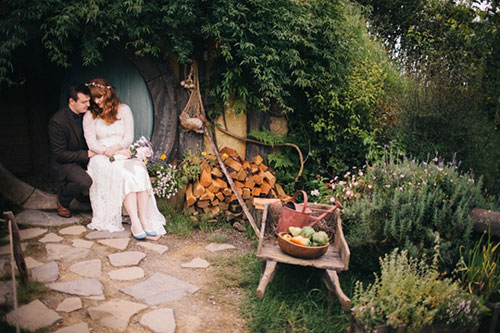 Image Source: Mary Sylvia
So if you're looking for a fantastical place to give your beloved the "one ring," Hobbiton is a dream come true. Just make sure that Gollum doesn't try to crash the wedding.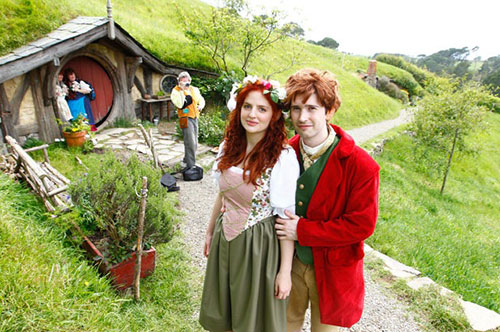 Image Source: The One Ring