Life can be tough for grooms-to-be. For months, many are forced to feign interest in flower design, seating arrangements, and other details for which they have no enthusiasm. So when it's finally their big day, how are they supposed to keep from feeling marginalized?
Answer: the Groom's Cake.
Groom's Cakes are a tradition that started in Victorian England and have been very popular in Southern weddings. While the official wedding cake is typically white and frilly, the Groom's Cake is dedicated to one of the groom's favorite masculine hobbies… typically fishing, hunting, or sports.
Here are 9 Groom's Cakes that really "take back the day" for manly men.
1. Camouflage Compromise Cake
This cake really forces wedding guests to pick a side. Everyone knows what to expect from the frilly traditional wedding cake, but what's underneath all that camouflage icing? We're guessing it's a hearty meatloaf.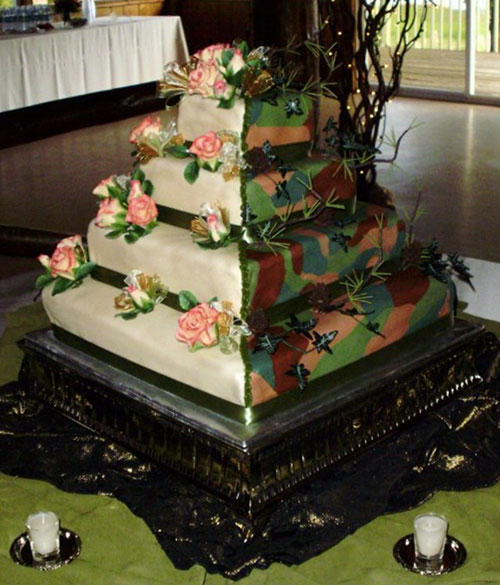 Image Source: squarespace.com
2. These Boots are Made for Walkin'
Remind your bride that when it comes to this marriage, you hold the lasso…. and the high heeled boots.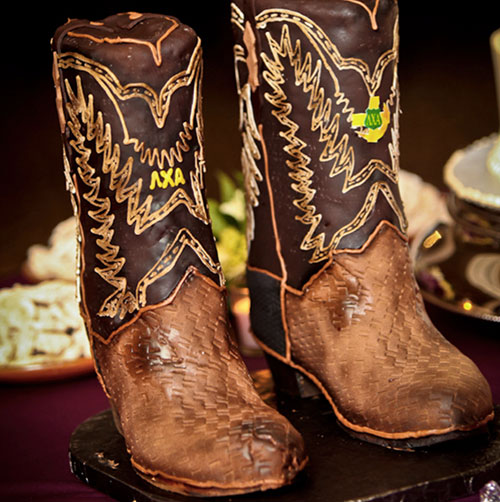 Image Source: cakecentral.com
3. Bridal Baseball
Every guest will think this cake is celebrating your love for America's favorite pastime. Really, you're expressing your fear that your wife may someday come after you with a bat.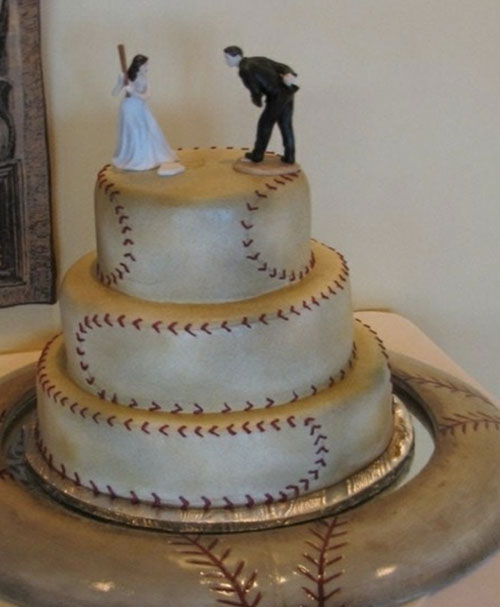 Image Source: roflrazzi.cheezburger.com
4. Shotgun Wedding
It's good to let your guests think that you're the type of guy they write Lifetime movies about.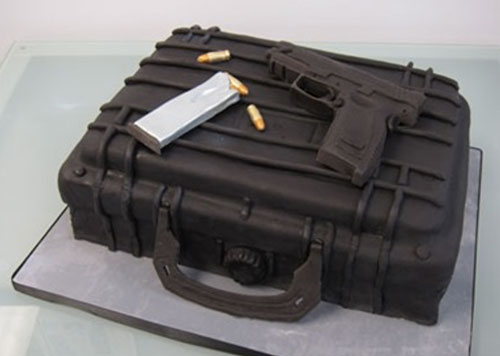 Image Source: gearsofguns.com
5. Superior Taste
Let everyone know how you REALLY feel about paying for that open bar by dedicating your cake to the classiest (and cheapest) of American brews.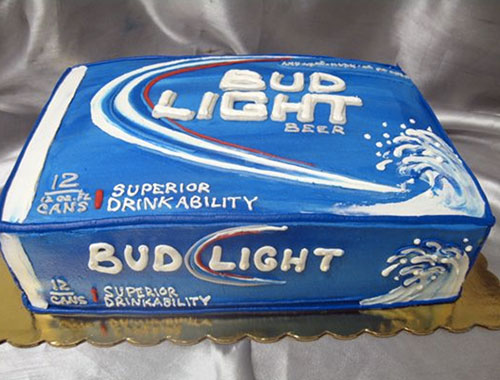 Image Source: concordteacakes.com
6. Toolin' Around
Cuz what's better than getting hammered and screwing!?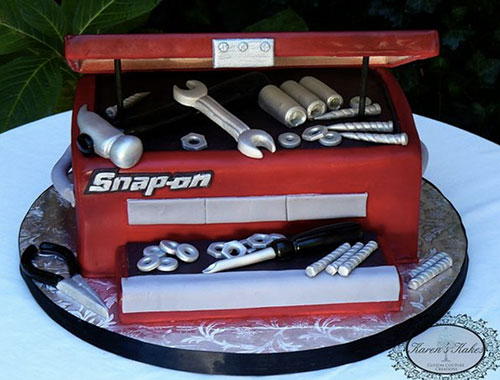 Image Source: Flickr
7. That's Amore
Make it painfully obvious that you wanted a pizza shop to cater your wedding, but had to give that up when your fiancé whined about getting a chocolate fountain.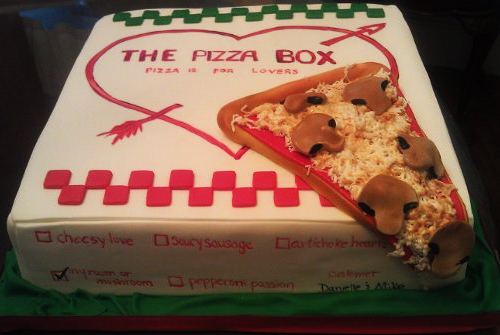 Image Source: Wedding Wire
8. Man Cave
Let everyone at the reception know that even though this is the best day of your life, you'd still rather be home watching TV.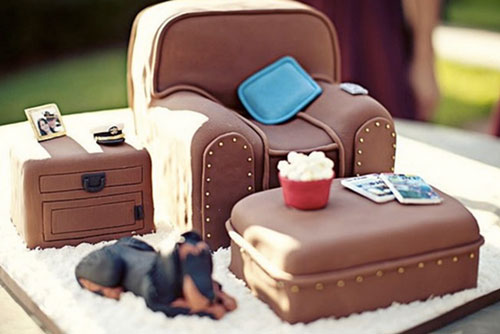 Image Source: Huffington Post
9. Toilet Humor
It's where you'll be hiding for the rest of your married life, so why shouldn't it also be a part of your big day? At least toilets are wedding white.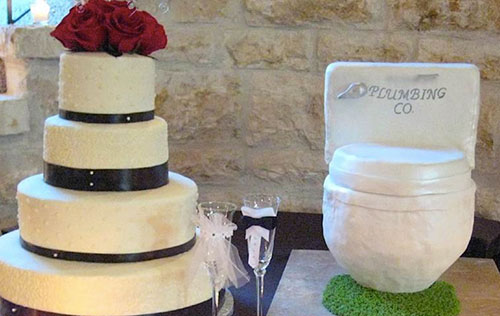 Image Source: Cakewrecks.com