Do you and your beau look forward to winter so you can rock matching flannel? When you look in your closet, do you get disoriented because of all the colors and stripes? Or maybe you're just obsessed (like we are) with Claire and Jamie's looks in Outlander.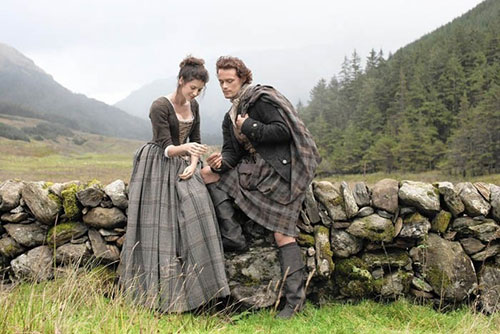 Image Source: Rotten Tomatoes
If you thought that plaid is too casual to get married in, hipsters and lumbersexuals rejoice!
Here are 11 ways you can have a tartan wedding:
1. Gingham Gals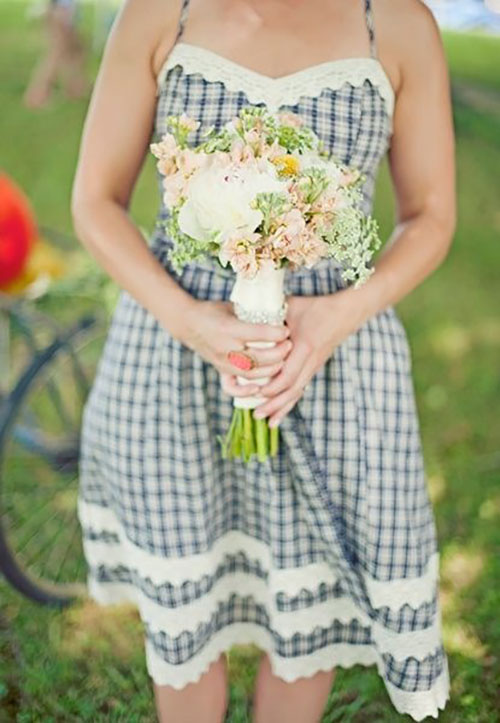 Image Source: One Wed
Let your bridesmaids' embrace their inner Dorothy Gale with a country-chic blue gingham dress.
2. Brawny Bros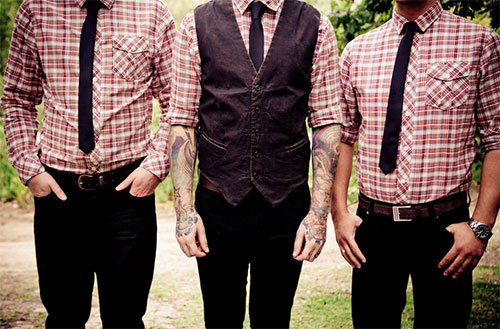 Image Source: The Pretty Blog
By simply swapping out a traditional button downs for plaid, these stylish guys are classy (and the Brawny paper towel guys of your dreams!).
3. (Barely) Seeing Stripes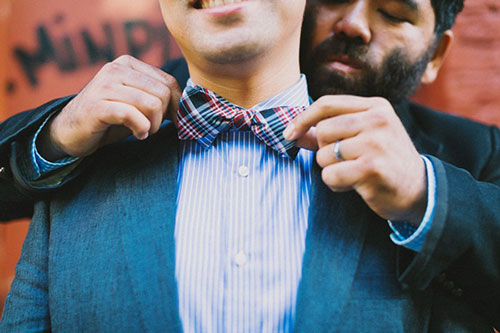 Image Source: Elizabeth Anne Designs
For those who aren't ready to go full lumberjack for their wedding, a bowtie adds the perfect pinch of tartan.
4. Bowtied Booties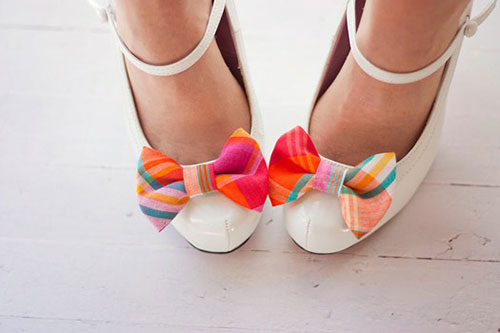 Image Source: Bravo Bride
If the bride wears shoes that match the groom's bowtie, they'll be the perfect plaid pair!
5. Pretty in Plaid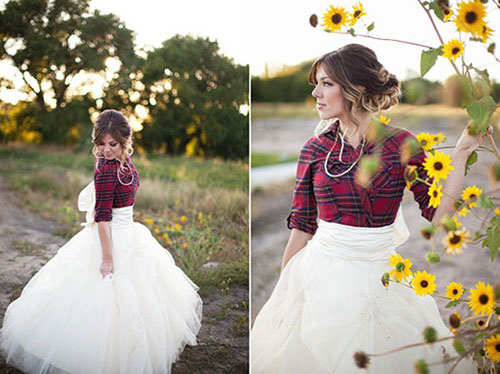 Image Source: Ciara Richardson
Who says you can't go a little Seattle grunge on your wedding day?
6. You've Garter Be Kidding Me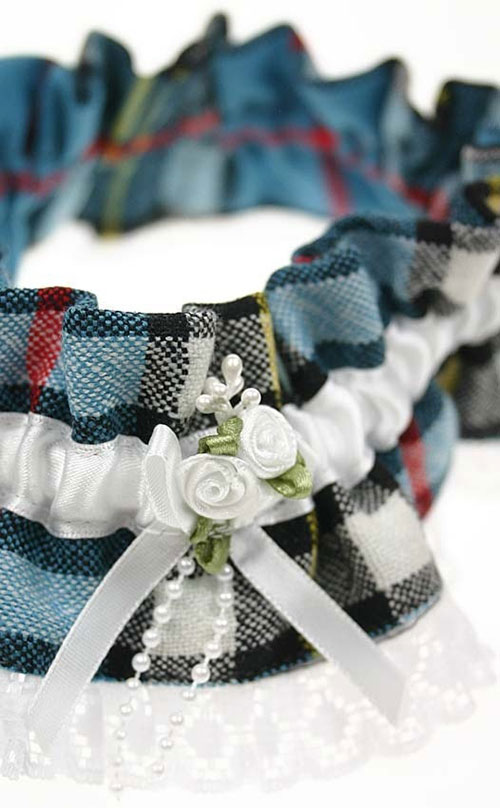 Image Source: Scotweb
Slip this frilly Scottish garter off and let the party begin.
7. Tartan Tiers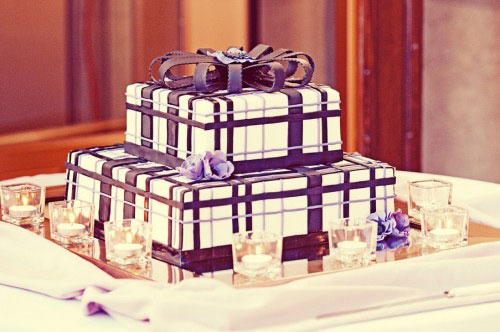 Image Source: Elizabeth Anne Designs
No true plaid wedding would be complete without a cake that's covered in your favorite pattern.
8. Checkerboard Chic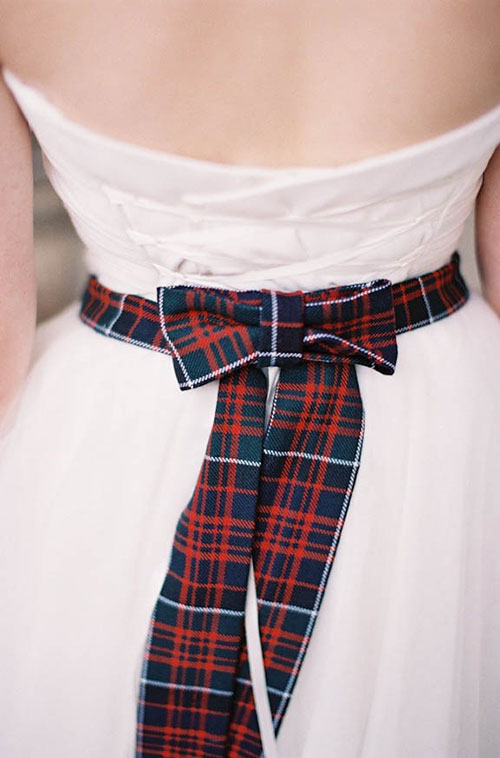 Image Source: Feather and Stone
This waist-cinching ribbon is the perfect way to add a touch of plaid to a classic white dress... and the perfect way to remember your Catholic school days.
9. Plaid Me to the Guest List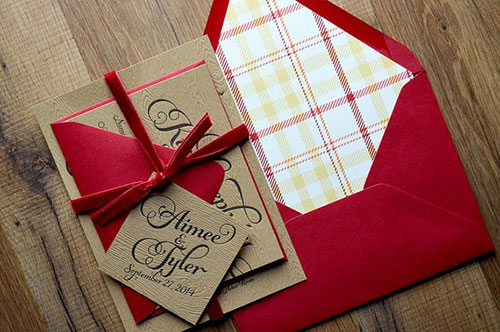 Image Source: Etsy
Your guests will know what they're getting into when they receive this invitation with its tartan-lined envelope.
10. Plates Full of Plaid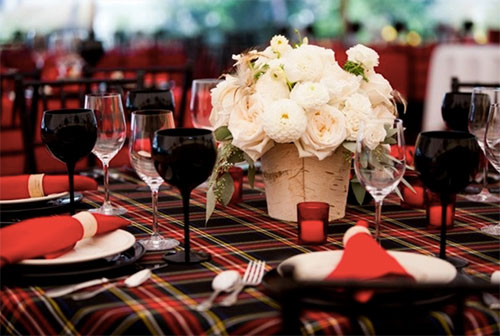 Image Source: Style Me Pretty
A tartan table setting conjures up memories of picnics and Christmases long, long ago.
11. Plaid All Over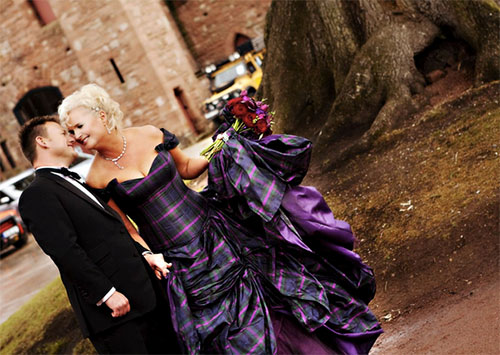 Image Source: Style Me Pretty
If you're going to throw yourself a plaid wedding, you owe it to your guests to bedeck yourself in the pattern from head to toe.
Whether you want a subtle hint of country flair or a full-blown ode to the woodsmen of days past, these pictures prove that you don't need be afraid to get your plaid on.