In the Medieval times, veils were used to protect the bride from spirits and demons. But in the modern age, brides know that blocking their vision with white tulle isn't necessarily going to save them from the evil eye.
We've found 11 wedding veil alternatives for brides looking for less traditional ways to cover their heads.
1. Fascinating Fascinator

Image Source: frenchweddingstyle.com
These jaunty headpieces have been all the rage ever since Kate Middleton was photographed wearing them all over England. They're cute and retro, and you definitely won't trip on it.
2. You're the Top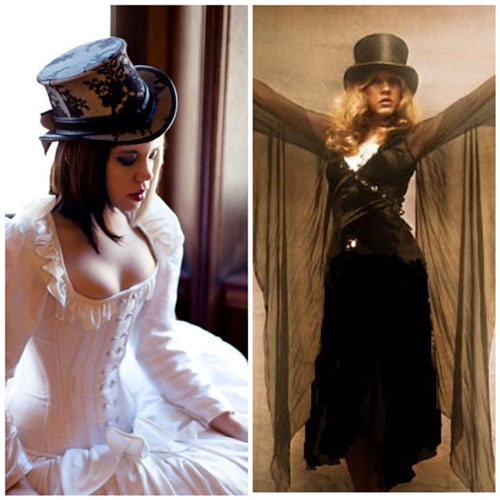 Image Source: etsy.com & ledge.fleetwoodmac.net
Since the 1970s, little girls have been dreaming of channeling Stevie Nicks on their wedding day.
3. Tiny Top Hat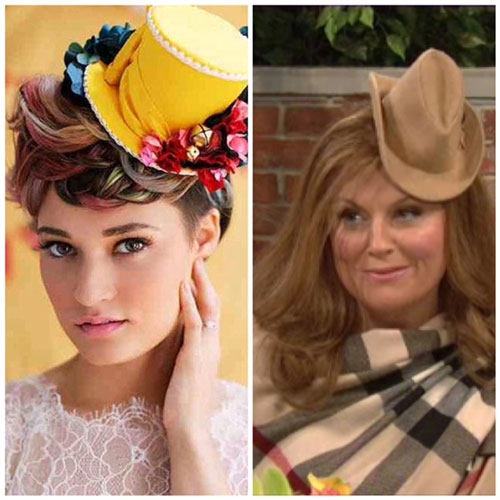 Image Source: etsy.com & ohnotheydidnt.livejournal.com
Want to do a traditional top hat, but you're afraid you'll look a little too much like a ringmaster in a circus wedding? Try a tiny top hat! This is also a great choice for ladies who are self conscious about their small head…the mini hat makes it look giant in comparison!
4. Flora


Image Source: jamiebrock.hubpages.com
If the flower on her head is that big, can you imagine what her bouquet looks like?
5. Heavenly Headband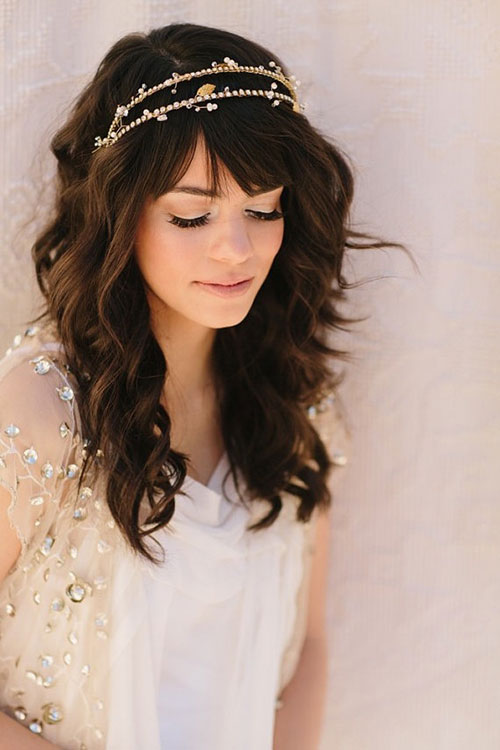 Image Source: etsy.com
Add some crystals to a headband and suddenly it's a $200 "bridal" headpiece.
6. Floral Wreath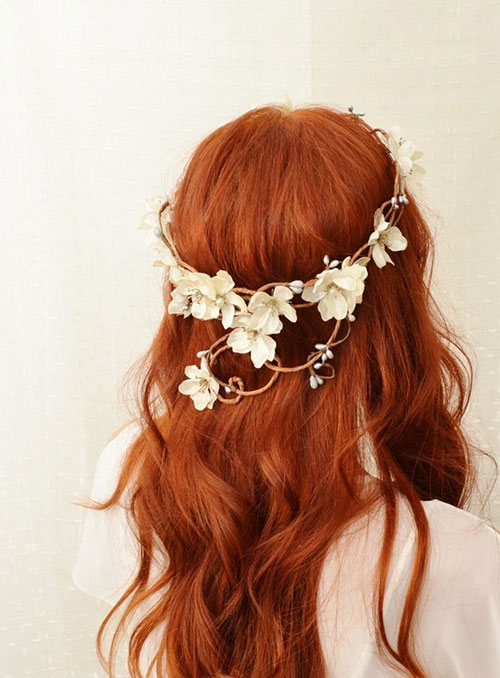 Image Source: etsy.com
Floral wreaths are romantic and carefree—and totally stunning when they're decorating a killer mane of red locks.
7. Grecian Goddess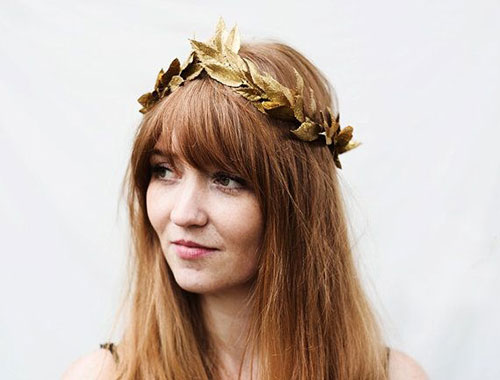 Image Source: etsy.com
Your wedding ceremony is the perfect time to remind your beloved that they're marrying a goddess.
8. Crown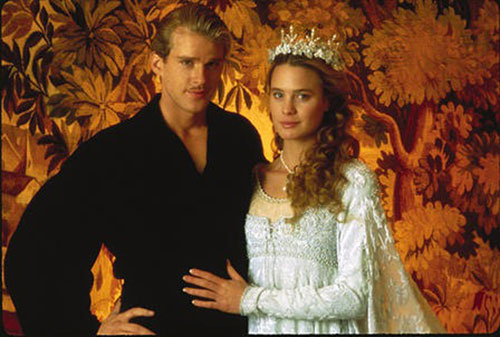 Image Source: irulan18.files.wordpress.com
You're queen of the day and the queen of your fiancé's heart. Work it, girl.
9. Feathered and Fancy Free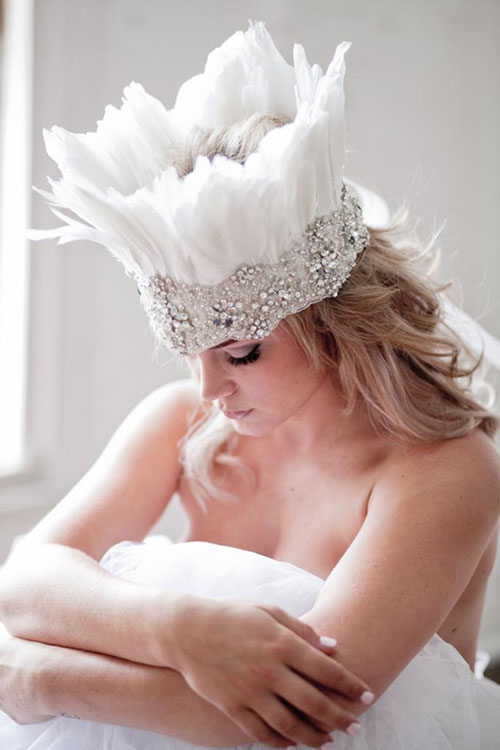 Image Source: polkadotbride.com
Walk down the aisle in a crown that just screams "Swan Princess."
10. Silent Screen Siren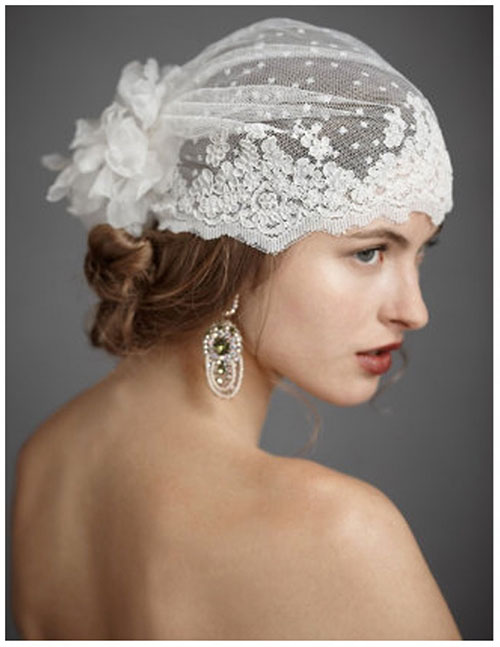 Image Source: eterneltresor.com
These flapper "caps" have started popping up in bridal magazines ever since the re-make of The Great Gatsby came out in 2013. They're the perfect way to hide the fact that you woke up with bed head on your wedding day!
11. Bridal Bambi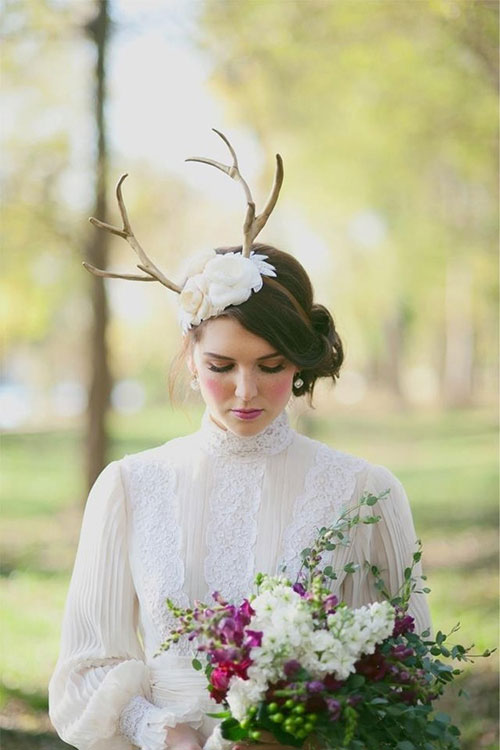 Image Source: buzzfeed.com
Or you could be the forest princess of your dreams in this floral, antler/fascinator hybrid. Just make sure you keep an eye out for wedding guests dressed in camouflage!
Now that you've seen these alternative headpieces, you know you can look your best without hiding underneath a veil. Pick headwear that compliments your style and your personality, and you'll be an unforgettably stylish bride.