Getting Married in a Shark Cage? Sounds JAWSome!
If the thought of making your way down the aisle gives you cold feet, then you might have a hard time believing that some people actually choose to get married in a shark tank.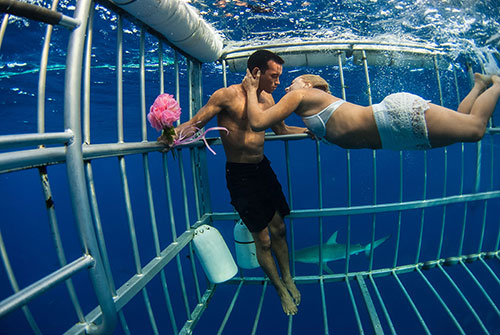 All over the world, aquariums and resorts are offering shark tank weddings to brave couples that long to say "I Do" in the deep sea.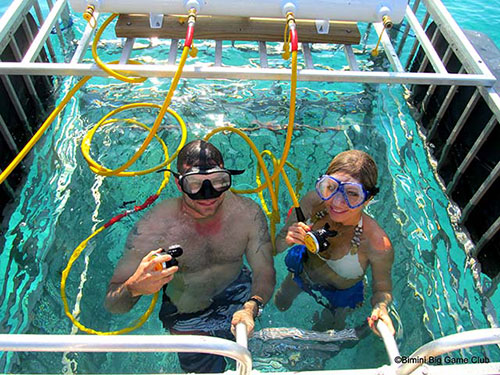 One daring couple received attention after having their shark tank ceremony at the Long Island Aquarium in Riverhead, New York. In the video below, you can see how the couple stayed connected to their officiant though a headset. He was able to stay safe and dry as he married the marine-loving couple.
At the Bimini Resort in the Bahamas, couples have entered a contest to win a free, all expenses paid trip for those willing to be married in a shark cage surrounded by hungry bull sharks.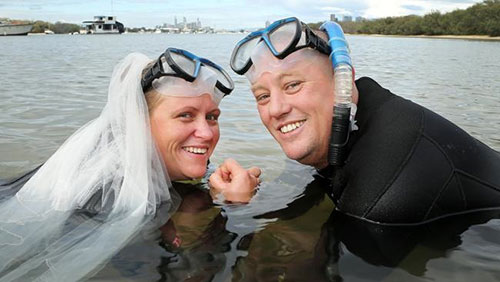 Scaredy cats who'd like to admire these oceanic predators from a safe distance can simply rent out an aquarium for their ceremony.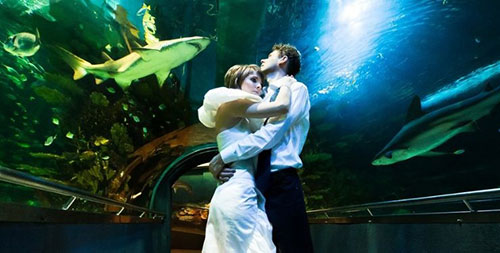 Is there any classier wedding march than the Jaws theme song?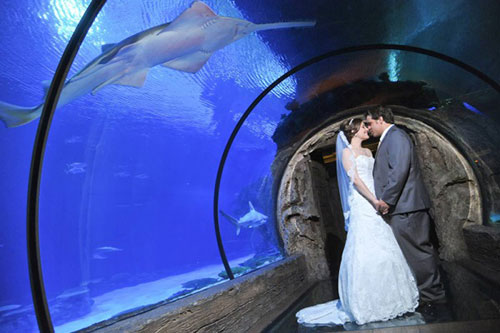 We're happy to report that all of these shark cage weddings have gone off without a hitch! So, if reading this has inspired you to have your own shark cage wedding, remember not to a wear red wedding bathing suit. Otherwise you'll end up being...